TAL Water Bottle Reviewed (A Hidden Gem?)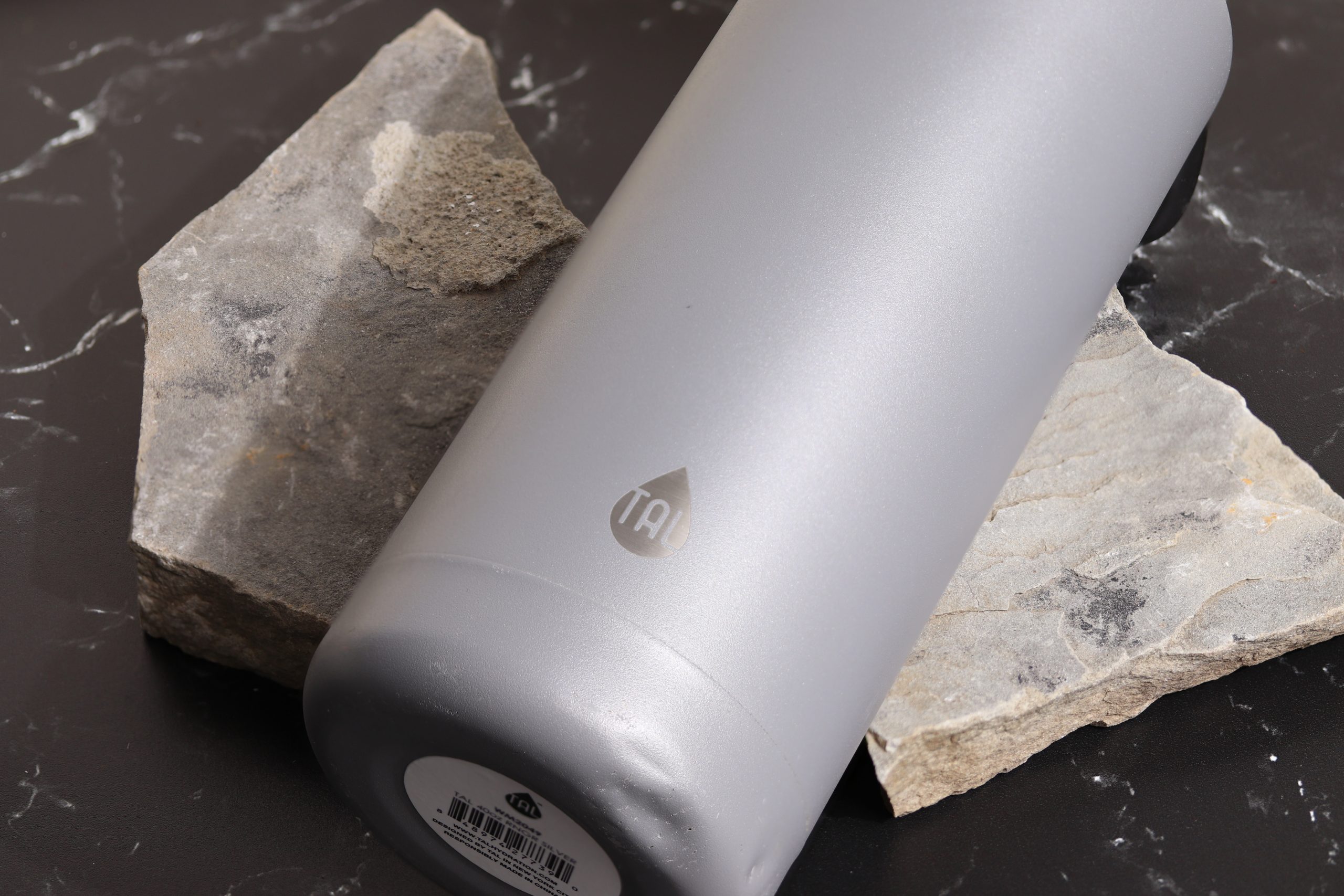 Are you on the hunt for an insulated water bottle that can keep your beverages hot or cold all day long? Are you tired of overpriced bottles? Then you should take a closer look at the TAL insulated water bottle. With its double-wall vacuum insulation, this bottle can keep drinks cold for up to 24 hours (and boy, does it do that) and hot for 12 hours — plus, it's leak-proof and comes in a variety of colors and sizes.
But what sets this bottle apart from the competition? Let's explore further to learn more about the Tal insulated water bottle, how it works, and why it could be the perfect companion on your next adventure.
What is the TAL Water Bottle?
So, I'll be honest. I had never heard of the brand TAL before I picked this up. I had recently lost my HydroFlask and was looking for a new water bottle, and I found this at a local Target.
So about the bottle – the TAL water bottle is a stainless steel water bottle with double-wall insulation. The double-wall vacuum insulation is key to why this bottle is so effective at keeping drinks cold. By trapping air between two layers of stainless steel, it prevents heat transfer from the outside environment. This keeps your drinks cold or hot longer than other insulated bottles, without double insulation.
The bottle is designed with a slim shape to fit in most cup holders and backpacks. However, depending on the size of the bottle you get, it may not fit in your car cup holder. The Tal water bottle also features a wide mouth opening to make it easy to fill, drink from, and clean. The lid also has a built-in carrying loop so it's relatively easy to carry and lug around.
Do TAL Water Bottles Keep Drinks Cold?
The short answer is yes; the TAL water bottle does keep drinks cold for up to 24 hours (and sometimes it seemed even longer than that).
I can confidently say that after leaving my drink in the bottle for upwards of 12 hours, it was still ice cold, literally. The ice was still in the bottle the next day. And, like I said, I've had ice in the bottle sometimes 24 hours later – I was pretty amazed. I'll be honest; I never had a water bottle that kept drinks as cold as this.
Unfortunately, after using this bottle for around five months now, I have noticed it's not as effective at keeping drinks as cold as it was when I first got it. But still, it's pretty damn good.
Is the TAL Water Bottle Durable?
Yes, the TAL water bottle is made of very durable stainless steel, so it can definitely take a few bumps and bruises. But it's important to note that it doesn't come with a protective covering or case, so it may not be the best choice if you're looking for something that can be dropped without worry. However, it's still a solid pick if you take care of it, as it can handle some not-so-gentle treatment.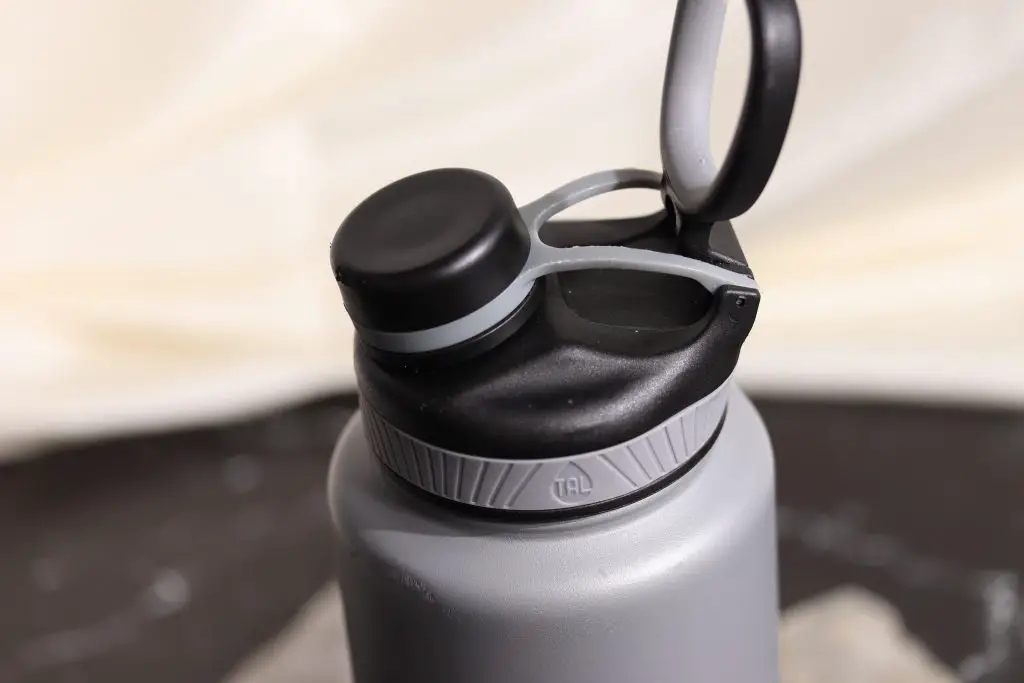 I carry mine outdoors on shorter hikes – this bottle, in particular, is only 20 oz. so it's not really enough for longer hikes if it's your only water source. I also carry it to the gym, and it takes a real beating there when I get up and move from machine to machine.
I've been pretty rough with it, and all there is to show for it is a few scuff marks. 
How Easy Is the TAL Water Bottle to Clean?
Cleaning the bottle is pretty easy. Just make sure to clean it regularly. I usually fill it with hot, soapy water and then rinse it with cold water. It doesn't take a lot of time or effort to do so. Also, it's really easy to disassemble the bottle.
All you have to do is unscrew the lid, and fill it up. If you want to be extra clean, you can use a longer/thin sponge (sort of like a big toothbrush) to clean the inside of the bottle. Overall, it's still very easy to keep the bottle clean and looking new.
PLEASE be aware, however, if you are using it for anything other than water – like coffee, tea, or whatever, make SURE to clean it after using it. This isn't a problem specific to TAL water bottles, but any bottle in general. The smell WILL stick, and it'll make for a very unpleasant experience. Take it from me – I had to throw out an old bottle for this reason.
What Sizes Do TAL Water Bottles Come In?
Speaking of sizes, you can get the Tal Water Bottle in five sizes: 14 oz, 16 oz, 18 oz, 20 oz, 24 oz, 25 oz, 40oz, and 64oz. Each size is perfect for different activities – the 18 oz is great for everyday use, while the 20, 24, and 25 oz are great for outdoor activities (this is what I use), and the 40 and 64 oz are ideal for longer hikes/trips and outdoor adventures.
Personally, I have three different bottles for different occasions. I have 20 oz, 26 oz, and 40 oz. Not all of them are TAL water bottles, however – I also use Yeti.
What Type Of Lids Does It Come With?
They sell tons of different lids if you aren't happy with the lid your TAL water bottle comes with. Here are a few of them: straw lid, coffee lid, tumbler lid, wine tumbler lid, and flip lid.
No matter which lid you choose, they are all made with high-quality materials and are designed to be leak-proof. Really, it just depends on the activity and what you are planning to use it for. Generally speaking, the lid that it comes with should be more than fine.
Is the TAL Water Bottle Worth the Price?
I would say yes. It's pretty affordable, it's durable, and it does the job well. Compared to other brands, the TAL water bottle is actually much cheaper than some other alternatives.
I paid around $10 for mine – and I would say that was well worth the cost. 
Final Verdict
When it comes to choosing a good water bottle, the TAL Water Bottle is definitely worth considering. It's affordable, durable, and comes in a variety of different sizes and lids. Plus, the design is sleek and modern, so you don't have to worry about it being an eyesore – if that's an issue for you.
That said, it's important to make sure you take proper care of your bottle. Make sure to rinse it regularly, use hot water and soap/dishwasing liquid, and avoid acidic liquids and drinks that could damage the lining.