Is Capitol Reef National Park Safe? (2023)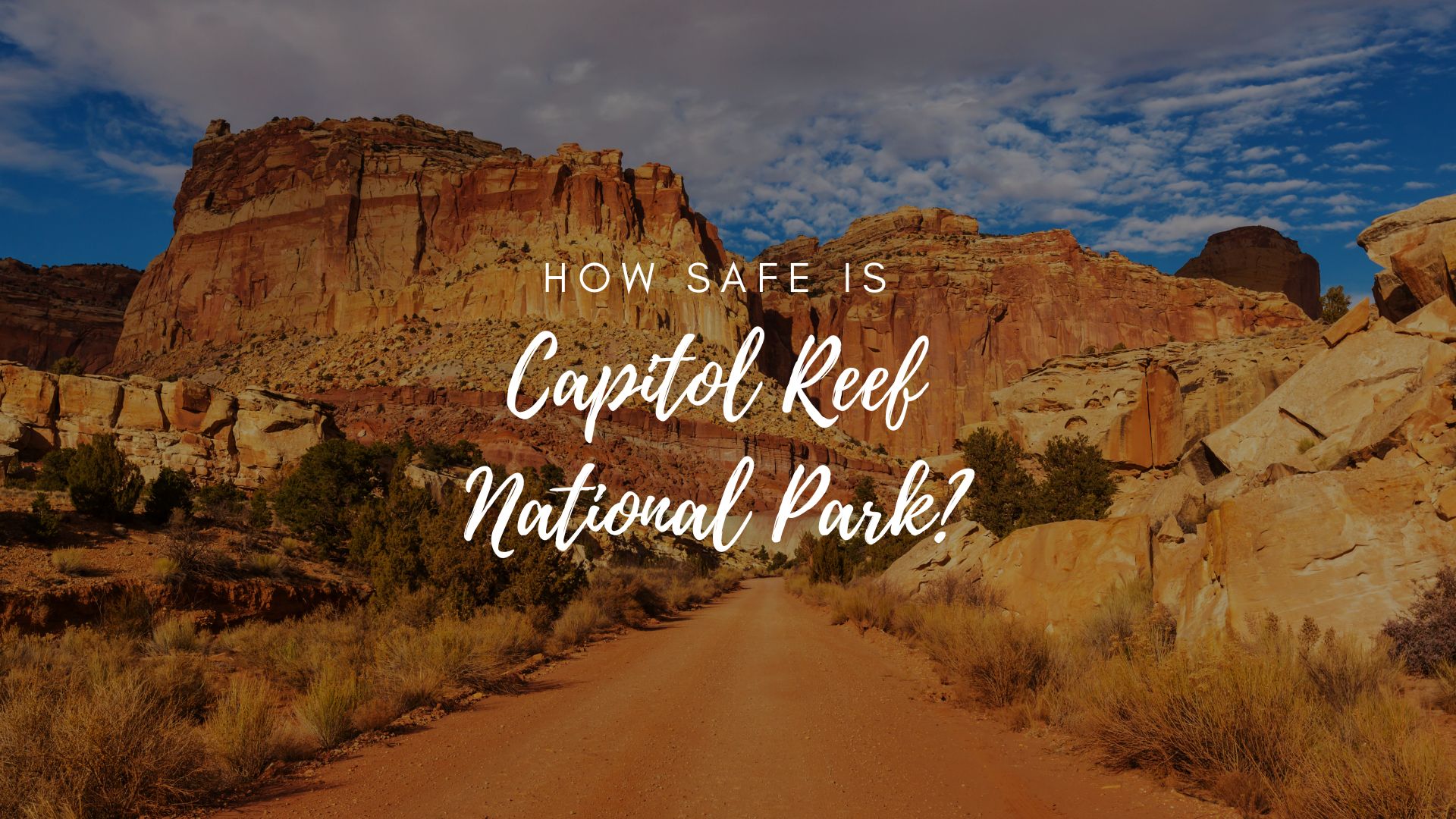 Capitol Reef National Park is a natural protected area in the center of red rock country, south-central Utah. The park extends almost one hundred miles and is a national treasure featuring bridges, domes, cliffs, and stunning canyons.
However, is Capital Reef National Park Safe for tourists? There are many things to consider when deciding whether or not to visit a national park, and safety is certainly one of them. After all, national parks are often located in remote areas and can be challenging to get to. So, what should you know about safety at Capitol Reef National Park? Let's begin!
What Are the Biggest Dangers At Capitol Reef National Park?
Capitol Reef is located in a very remote area, just like Canyonlands and Arches national parks. This means there is very little to no cell phone service, and if there is an emergency, it may be difficult to get help. According to the NPS, park rangers respond to hundreds of Search and Rescue (SAR) incidents every year between these Utah parks.
Additionally, the terrain in Capitol Reef can be very challenging, with steep cliffs and narrow canyons. Falls from cliffs can be fatal, and loose rocks and slippery surfaces can magnify that risk. Hikers should be extremely careful and always follow the marked trails.
Thirdly, you're essentially in the desert when you visit Capitol Reef. This means that it can be extremely hot during the day and very cold at night. It's essential to drink plenty of water and avoid hiking during the hottest hours of the day. So not only are you potentially at risk for heat exhaustion and heat stroke, but hypothermia as well.
Another danger to consider is wildlife. While there are no large predators in Capitol Reef (except for the mountain cat), there are snakes and scorpions that can pose a threat. Biting insects like mosquitoes can also be a nuisance, and some of them may carry diseases.
Is Capitol Reef National Park Safe At Night?
Personally, I can't recommend Capitol Reef as a safe place to camp at night for a beginner. As I mentioned earlier, it's a very remote area with little to no cell phone service. Additionally, the terrain is challenging and can be dangerous in the dark. And finally, the weather can be extreme, with cold temperatures at night.
That said, if you are an experienced camper and are comfortable in remote areas, you may find Capitol Reef a safe and enjoyable place to camp and hike at night. Just be sure to take the necessary precautions and be prepared for anything.
Essentially, the normal risks of the canyons and desert are amplified at night. It can be more challenging to find help if you get lost, and the cold can cause hypothermia if you're not prepared. So, while I would recommend Capitol Reef for experienced campers and hikers, I would caution beginners against visiting at night.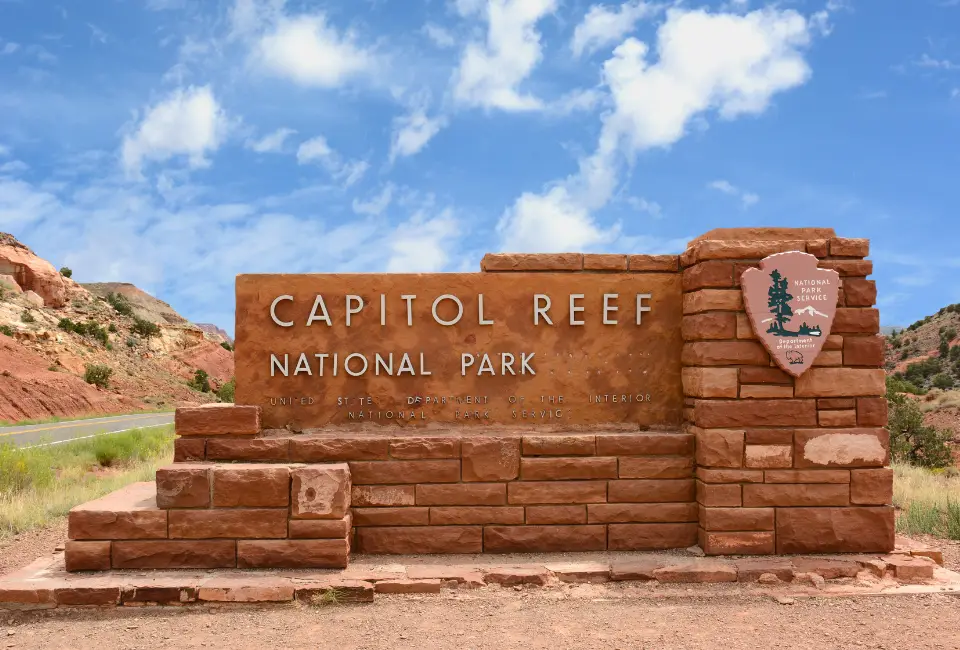 Is It Safe to Go Alone to Capitol Reef National Park?
This is a difficult question to answer, as it depends on your level of experience and comfort in remote areas. If you are an experienced hiker and camper who is comfortable in the desert, you may find Capitol Reef a safe place to visit alone. However, if you are a beginner, I would recommend against visiting Capitol Reef (or any national park) alone.
There are many dangers to consider when hiking and camping in Capitol Reef and other national parks. These dangers include the terrain, the weather, and wildlife. Additionally, being alone in a remote area can be extremely dangerous if you were to get lost or injured. There would be no one around to help you, and it can be very difficult for park rangers to find you.
If you choose to hike solo, I recommend carrying a personal locator beacon. A personal locator beacon (or PLB) is a small, handheld device that can send out a distress signal to emergency responders. This can be lifesaving in the event that you are lost or injured in a remote area.
Is It Safe to Drink Water in Capitol Reef National Park?
Never drink untreated water from streams, lakes, or springs in ANY national park. Giardia and other bacteria and viruses can contaminate water sources, making you sick. The best way to ensure that your water is safe to drink is to treat it with a filter or purifier.
There are many different ways to filter and purify water; the best method for you depends on your individual needs. For example, if you are only hiking for a day, you may be able to get by by using iodine tablets. However, if you are camping for multiple days, you will need a more robust filtration system. I highly recommend bringing a water filter or purifier with you, even if you are only planning on being in the park for a day.
What Wildlife Do You Need to Be Careful of in Capitol Reef National Park?
Capitol Reef has its fair share of wildlife – some of which can pose a threat to humans. The most dangerous wildlife in Capitol Reef includes snakes and scorpions. Both animals can deliver a painful (sometimes deadly) bite or sting. In addition to snakes and scorpions, Capitol Reef is also home to the elusive Mountain Lion. While sightings of Mountain Lions are rare, the consequences could be serious if one decides to attack.
Here are some of the more common wildlife in the park:
Rock squirrels
Mule deer
Bighorn Sheep
American Beaver
Scorpions
Snakes
Mountain Lions
Scorpions
The Black Hairy Scorpion is the largest and most dangerous scorpion in Capitol Reef. It can grow up to 6 inches long and is known to be so aggressive that it attacks much larger insects, snakes, lizards, and even other scorpions.
Its stinger packs a powerful punch, but its venom toxicity is considered low for humans.
Snakes
The main snake to look out for at Capitol Reef is the Midget Faded Rattlesnake. It is the only venomous snake in the park and can grow up to 2 feet long. In addition to the Midget Faded Rattlesnake, there are also several other types of snakes that call Capitol Reef home, including:
Gopher snake
Garter snake
Common kingsnake
Striped whipsnake
Mountain Lions
Mountain Lions are the largest predators in Capitol Reef. They can grow up to 8 feet long and weigh up to 200 pounds. While sightings of Mountain Lions are typically rare, if you get up and close to one of these predators, the consequences could be severe. Learn what to do if you encounter a mountain lion while hiking.
Hiking Safety Tips for Capitol Reef National Park
The conditions in Capitol Reef National Park can sometimes be harsh, but it does not have to be dangerous. By following these simple safety tips, you can ensure that your next hike in Capitol Reef is safe and enjoyable:
Plan your visit: Have a good understanding of the kind of hiking you want to do in the park. Consider your fitness level, the length of the hike, and what kind of scenery you want to see.
Start early: It can be tempting to sleep in when you're on vacation, but starting your hike early will help you avoid the heat of the day. Hiking in the morning also allows you to take your time and enjoy the scenery before foot traffic starts to pile up.
Pack plenty of water: This should go without saying, but you need to drink lots of water when hiking, especially in the desert. A good rule of thumb is to bring at least 1 liter of water per person, per hour.
Pack snacks and lunch: You will probably get hungry while hiking, so it's a good idea to pack some snacks and a lunch. I like to bring a mix of trail mix, energy bars, and fruit.
Wear sunscreen: The sun in Capitol Reef can be intense, so make sure to put on sunscreen before you start hiking. And don't forget to reapply!
Wear appropriate clothing: In addition to sunscreen, you'll also want to wear clothing that protects you from the sun. A hat, sunglasses, and long sleeves are a good place to start.
Be aware of your surroundings: Pay attention to where you are walking and be on the lookout for obstacles in your path. The terrain can be quite slippery due to loose rocks and sand, so take your time and watch your step.
Conclusion
Capital Reef National Park is a safe and awesome park to visit, but in general, you'll need to be aware of the risks that come with desert and mountain hiking and exploring. By following the tips above, you can be sure to have a great time while staying safe in Capitol Reef.