Man Plans to Take Kids on 630-Mile Hike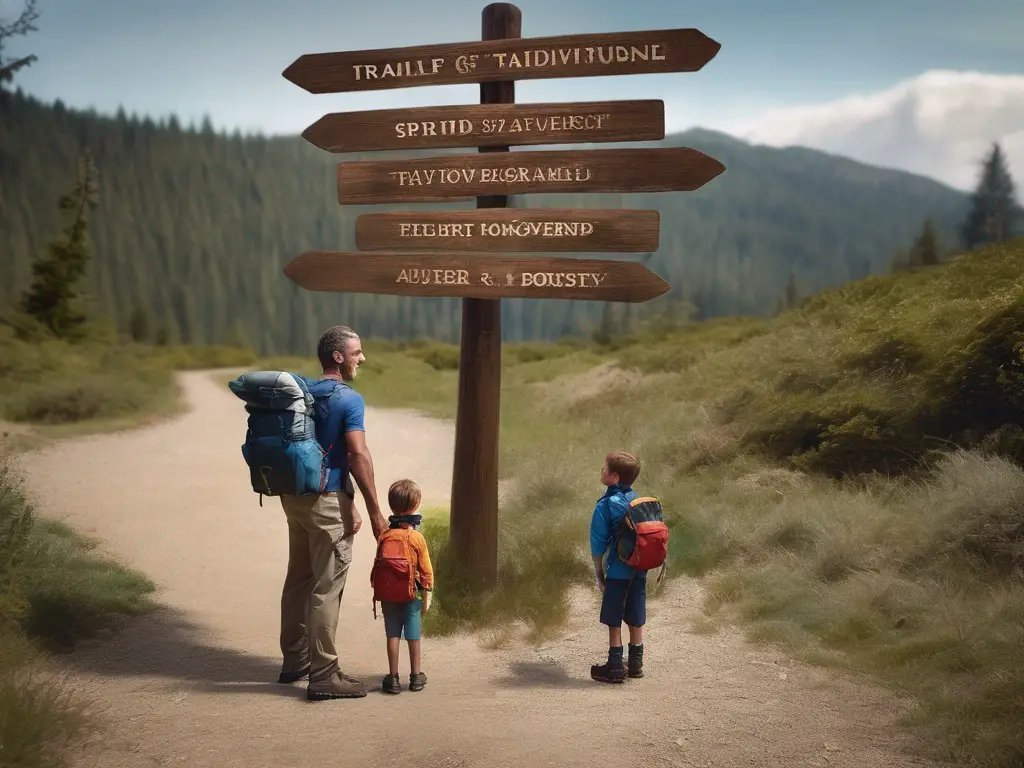 A father from the UK is embarking on an incredible adventure with his two young children, as they plan to hike the entire 630 miles of the South West Coast Path. The family, including the eight-year-old and six-year-old, started their journey in Minehead, Somerset, and will make their way all the way to Poole Harbour, Dorset.
According to The Gaurdian, the goal of this ambitious undertaking is for the family to complete the hike together by the time the children finish secondary school. They have already covered an impressive 120 miles of the route, immersed in the breathtaking coastal scenery and the freedom of wild camping.
During their hiking journey, the family has been able to enjoy quality time together, taking in the distant views of the sea and immersing themselves in the tranquility of nature. One of their highlights was experienced while camping, encountering a lone deer on a cliff edge.
One notable location along their route is the Jurassic Coast, known for its scenic cliffs and fossil-rich beaches. The family has been captivated by the sensory experience of being outdoors, from the clattering of utensils to the slurp of camp-stove noodles.
The family's camping setup consists of a tent pitched on a rough patch of long grass, accompanied by sleeping bags, a bar of chocolate, and a pack of cards. This minimalist approach allows them to fully embrace the freedom of their hiking adventure.
The father, James Darcy, explains that being out in the wild has sparked something magical in his children. They are energized and capable of walking up to 10 miles a day, showcasing their determination and resilience.
This heartwarming story emphasizes the power of nature to bring families closer together and create lasting memories. 
As they continue their journey, the father and his children are sure to encounter more beautiful landscapes, unique wildlife, and challenging terrain. Their adventure serves as an inspiration for other families to explore the wonders of the outdoors and create their own enduring memories.