Hiking In Birkenstocks: Advantages and Drawbacks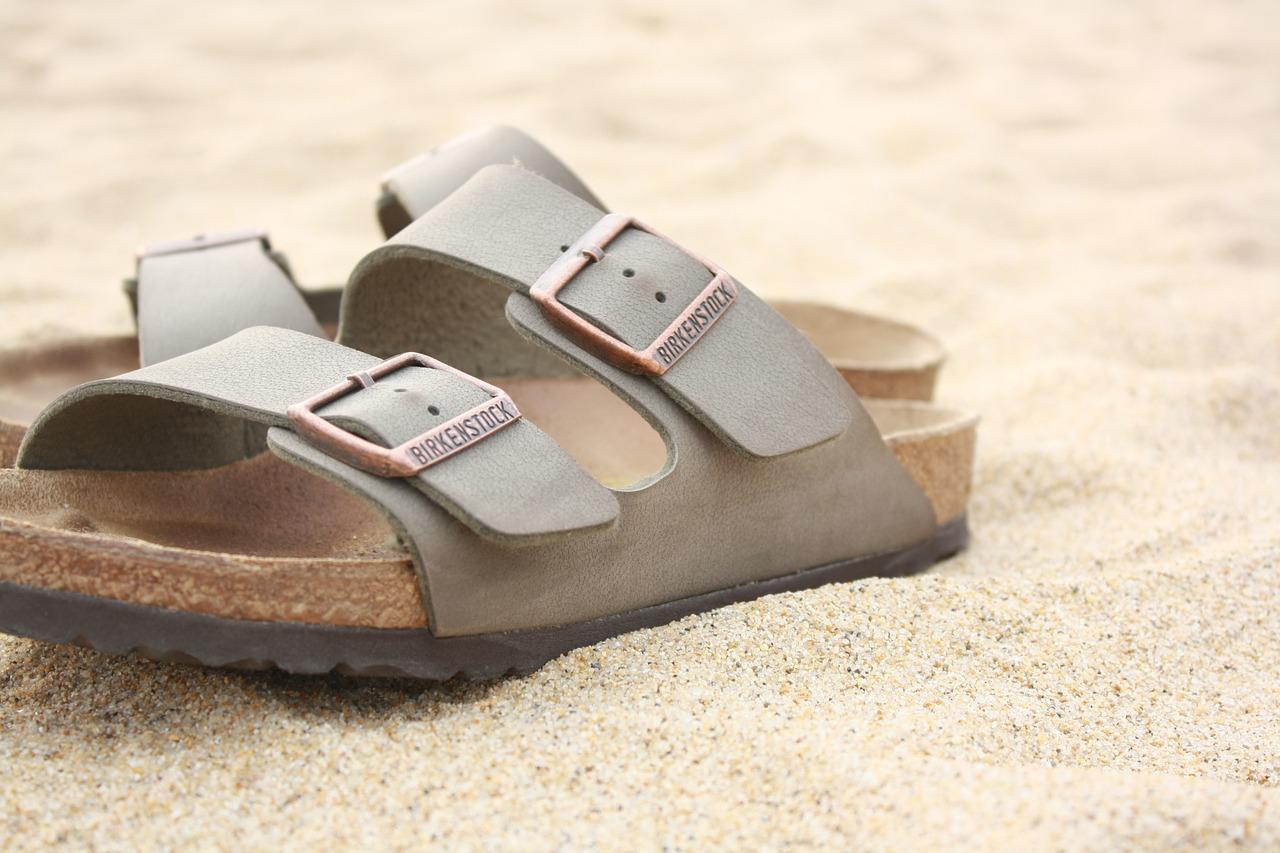 When hiking, comfort should be your top priority, especially if you intend to cover longer distances. The clothing you wear on your hike, especially the shoes you wear, is critical to your comfort.
If the weather is particularly warm, you might consider wearing a light pair of sandals, such as the iconic Birkenstocks, but is this the best option for you and your hike? This article will go over it in detail to help you make an informed decision on hiking in Birkenstocks.
What Are Birkenstocks?
Originally manufactured in the 18th century by a German cobbler, Birkenstocks have since become a beloved and widely worn pair of footwear for casual strollers and nature enthusiasts alike. Centuries of perfecting the Birkenstock have resulted in a sandal that prioritizes quality, comfort, and support. 
Typically, a pair of Birkenstocks will run you an average of about $155, depending on what style you get. The cheapest pair listed on the Birkenstock website is priced at about $40, with the most expensive pair costing over $250. 
Are Birkenstocks Good for Long Walks?
Birkenstocks are regarded as one of the best walking sandals — of all time. They are regarded as one of the best sandals for long-distance walking, provided that they have been properly broken in. If you haven't had a chance to break them in, wear your Birkenstocks on shorter trips to avoid discomfort when you do take them on longer ones.
Birkenstocks are ideal for long walks because they provide orthopedic support. The sandals cork bed is ideal for travelers who suffer from back pain because it provides cushioned support for the arches of your feet.
Are Birkenstocks Made for Outdoor Use?
Birkenstocks are a comfortable and lightweight pair of shoes that are great for leisurely outdoor activities. Keyword: leisurely!
At first glance, it may seem that Birkenstock sandals could be an excellent shoe for hiking. However, a Birkenstock sandal is far better suited for walking along cobblestone streets and mildly uneven terrain, which is what the shoe was designed for in the first place. So can you go hiking in Birkenstocks? Let's find out!
When you're out on the trails, you're more vulnerable to the natural elements, which can sometimes require specific protection. You'll need sunscreen to protect yourself from the sun's UV rays, long-sleeved clothing to keep you safe from potentially poisonous foliage, and proper shoes to keep your ankles and feet safe.
When planning your latest hiking adventure, you're going to want a shoe that gives you the greatest amount of protection from the elements. This will either look like a standard hiking boot, trail runner, or even a running shoe. These shoes will offer the most foot protection and adequate ankle support when you're traversing more difficult terrain.
Birkenstock Ankle Support for Hiking
Although a generally comfortable and stylish shoe, Birkenstocks are not able to provide much foot protection or ankle support. A Birkenstock sandal will have your feet and ankles extremely vulnerable to the elements and more susceptible to injury. Unlike Tevas Sandals, an average Birkenstock doesn't even sport an ankle strap, which would be ideal to have to at least protect your sandal from sliding off of your foot.
When it comes to hiking injuries, ankle injuries are among the most common. Hiking boots are designed to protect your feet and ankles from rolling or twisting, which can lead to a sprain or break.
To put it bluntly, Birkenstocks will not protect your feet and ankles like a proper hiking boot will. If you're looking for a shoe with ankle support, you should consider other options.
More often than not, a sandal is going to have far less traction on the soles than a proper hiking shoe, which isn't ideal to forego, especially if your hiking trail includes passing over loose ground or wet rocks. 
Birkenstocks vs Chacos For Hiking
Although both styles of shoes originated in Germany, Chacos and Birkenstocks have since taken on divergent design philosophies. Chacos are designed as an all-purpose outdoor sandal that can be used for activities like rafting, fishing, and light hiking, whereas Birkenstocks are meant to provide support and comfort for everyday use.
Chacos are designed with a webbing system that wraps around the foot and ankle for a secure fit, while Birkenstocks rely on a leather strap across the top of the foot to keep the sandal in place. Chacos also have a sturdier sole with more aggressive tread patterns than Birkenstocks, making them better suited for activities that involve more significant amounts of walking or standing.
Ultimately, the decision of whether to choose Birkenstocks or Chacos comes down to personal preference and the shoe's intended use. If you're looking for a sandal to wear around town or on short walks, Birkenstocks would be a good choice. However, if you're planning to do any serious hiking or outdoor activities, Chacos would be the better option.
Benefits of Hiking With Birkenstocks
At the end of the day, hiking in a Birkenstock sandal is less than ideal, but if you're still adamant about finding reasons why it's a good idea to ditch the boots at home and bring sandals with you out on the trails, there are a good few to be acknowledged.
Less chance of blistering
A traditional hiking boot has a pretty solid track record of being a place where blisters and fungus can thrive. This is far less likely to happen if you choose to bring a sandal with you on the trails. The rubbing and irritation that occurs with a hiking boot are far less likely to happen when you're wearing sandals, which ultimately lowers your risk of developing blisters or fungal infection.
A nice cool breeze 
If you take sandals with you on a hike, you're likely to experience more of a breeze through your toes and over your feet than if you were to hike in boots. Hiking boots can sometimes act like an oven for your feet, especially when hiking in hotter weather. 
This heat you experience in your hiking boots can sometimes result in increased occurrences of odor or, even worse, a fungal infection from the pool of sweat. Hiking in sandals can ensure that your feet stay cool, dry, and odor-free on your hike.
Are Birkenstocks waterproof?
Birkenstocks do offer water-friendly sandals made out of a special material called EVA. However, it's advised that the shoes should not be immersed in water for long periods. 
If you leave your water-resistant Birkenstocks in water for an extended period, the sealant may begin to break down. Although Birkenstock sandals that are completely water-resistant do exist, they are recommended not to be completely submerged. Even if you only use your Birkenstocks out in the rain, you still need to take proper care procedures to keep them in good condition.
Conclusion
To summarize, hiking in a Birkenstock sandal is probably not the greatest idea for the overall enjoyment of your hike, but that shouldn't stop you from enjoying the outdoors with them! Keep them dry as much as possible, and they'll be just fine on a calm stroll through the city or on the beach.
Birkenstocks rank exceptionally high on comfort, stability, and support, but all those attributes don't necessarily apply when you decide to take them out on the trails.