Hiking With A Stroller: How-To Guide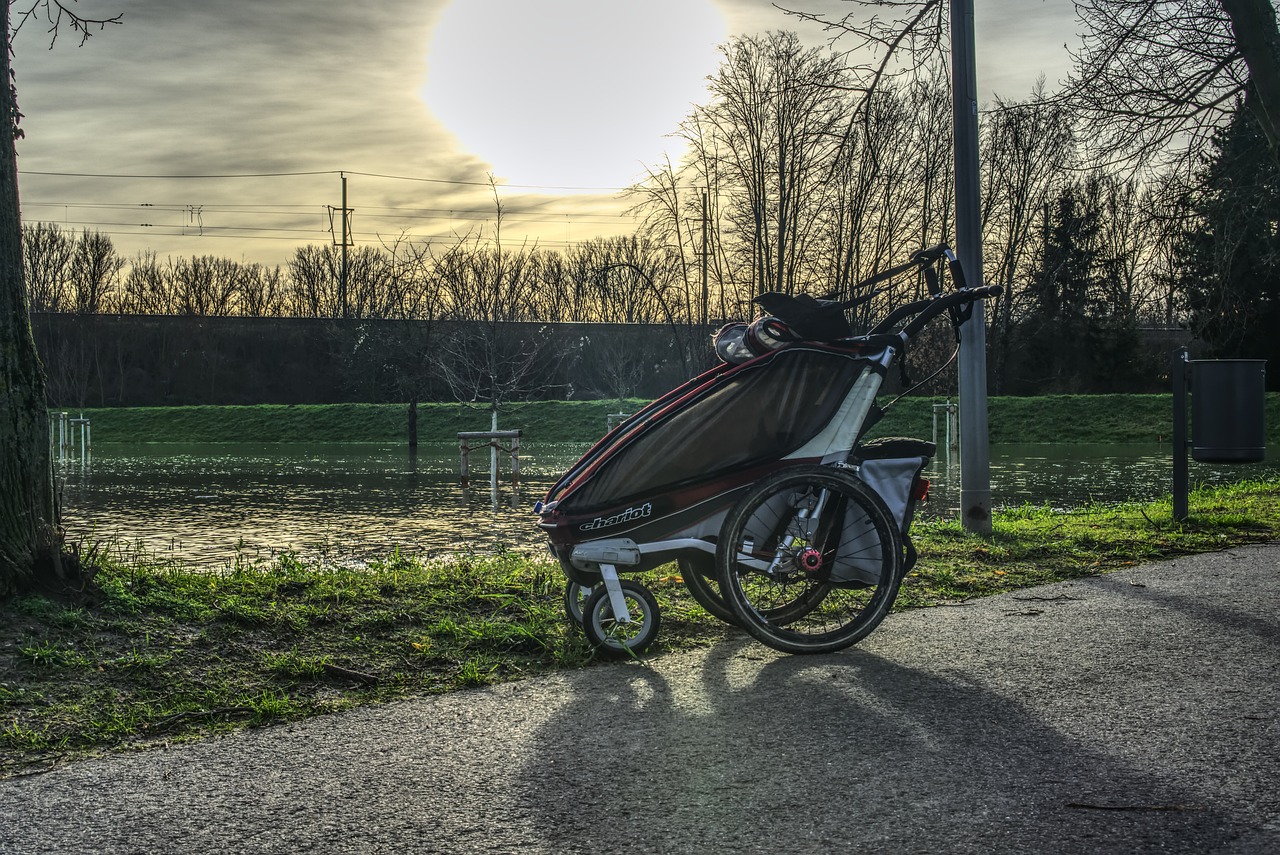 Bringing your little ones with you out on the trails can be a great way to introduce them to nature. If you're considering taking your small child with you on your outdoor adventures, there are several ways in which you can accommodate them. 
You can take them in a baby carrier, which is the most efficient way, or you can choose to go hiking with your stroller, which can be a bit more physically taxing. If you're considering taking your stroller out on your hike, you might be wondering if you can actually pull it off, and you totally can! You just need to do more research about the trail beforehand to see if they are stroller compatible. 
Pros of Hiking with a Stroller
Getting your Little Ones Outside
Going on a hike is an excellent activity for the entire family! Exposing your kids to the outdoors can be a great time for them to get a change of scenery and explore places their young eyes haven't had the chance to see before. Every time we go on a hike with our daughter in her stroller, she loves staring at the trees, plants, and animals around her. She's also fascinated by the different sounds she hears while we're out on the trails.
We love that hiking with a stroller allows us to get our outdoor fix still, even though we have a young child.
A Great Workout
Pushing a stroller up an incline can give you one heck of a workout! If you didn't have a stroller on your hike, chances are you wouldn't be pushing yourself as much to get to the top.
We often joke that we owe our legs and arms to our daughter for making us push her up steep inclines in her stroller while we go on hikes. We've definitely gotten some extra muscle definition since we started bringing her along with us.
Storage for things you don't want to carry
Okay, let's face it – sometimes you just don't want to carry certain things with you on your hike. If you have a large diaper bag or backpack, it can be really helpful to store some of those items in the bottom of the stroller so you don't have to lug them all around with you.
This has been a lifesaver for us. We often pack snacks, drinks, and extra clothes for our daughter in the bottom of the stroller, so we don't have to carry them all in our backpacks. You may also store any backpacks you might not want to carry. 
Less weight on your back compared to carrying your child
Although it's a great way to bond with your child, carrying them on your back may be a bit burdensome, depending on how big the child is. Having them in a stroller may mean more effective transportation around whatever stroller-friendly trail you decide to trek on.
Pros of Hiking with a Stroller
Extra weight
Although taking a stroller might be more efficient for transporting your small child, lugging around a heavy stroller can be burdensome in and of itself. Many strollers are quite heavy and bulky, and this might get in the way of a comfortable journey on your hike.
Not all trails are stroller friendly
You might find that the trails you want to hike are actually not very stroller friendly. This can be for a variety of reasons – the terrain may be too rough, or there might not be a wide enough path for the stroller. You're going to have to stick to flatter, smoother trails if you want to use a stroller.
Inconvenient for others
If you're hiking with a group of people, it might be more convenient for everyone if you just carry your child instead of having to worry about the stroller too. This is especially true if there are places on the trail where the stroller can't go – you're going to have to lift it over obstacles or carry your child and the stroller separately.
The gravel might make your baby uncomfortable 
Traveling along a rocky pavement might not be the most comfortable trail for your little one to take. They might get fussy because of how bumpy the ride is, which can again take away from having a peaceful journey. 
Needing both hands to maneuver the stroller 
Needing both hands to maneuver a stroller can potentially take away from experiencing all that nature has to offer. You probably won't be able to climb up any rocks or steep hills while on a stroller, compared to if you chose to take a baby carrier instead. But chances are, you won't be doing that sort of hiking with a stroller, anyways.
Where can I take my stroller while hiking?
If you decide to take your stroller with you out on a hike, it would be in your best interest, as well as your child's interest, to keep to smooth, low-elevation trails. This will ensure as effortless a journey as you can possibly take.
It is never a good idea to take your stroller on a trail that is overly complex or rocky. Doing this will only make your life complicated and create an exceptionally fussy baby. It is also potentially dangerous to take a stroller on an overly rocky trail, as you risk potentially getting your stroller stuck or, even worse, tipping your stroller over, which can potentially injure you and your child. 
Can I use my stroller on gravel?
While you should avoid overly rocky terrain when taking your child out with you in a stroller, you can still maneuver over mild gravel. If you do choose to take your child on a gravel trail, see if you can get an all-terrain stroller to accompany you on your journey. 
All-terrain strollers tend to have three or four large, air-filled wheels that can be used on a variety of surfaces, such as pavement, grass, and gravel. These wheels are specially made to be able to endure rougher terrain, but it's still not a good idea to test your luck with these strollers of rougher, more complicated terrain. 
Best Strollers for Hiking
This stroller is a crowd favorite among outdoor families for its exceptional durability and for the large basket compartment it comes with on the bottom. This stroller is perfect for those families who want to hike in the mountains or along sandy trails.
This stroller is great for those who love to take their children on long runs on sunny days. The canopy that comes with this stroller is 50 SPF, which means that you can be sure your child is getting the proper sun protection they need. 
For those who may be on more of a budget for a stroller, the Jeep Deluxe Patriot is a great option when you don't want to compromise on quality. The only downside to this affordable stroller is that the handle isn't adjustable, which doesn't make it suitable for hilly terrain. 
One of the features that make this stroller stand out is the handbrake that comes on the handlebar. This feature is especially important when trekking in hilly or mountainous areas, as it allows you to have better control of the stroller's speed. 
Another modestly priced all-terrain stroller, the Baby Trend Expedition glides effortlessly over off-road terrain. It's the perfect stroller for those lighter journeys and can be used every day. The downside to this stroller is that it is not suitable for sandy terrain and shouldn't be taken on overly hilly or mountainous terrain. 
Other options 
Babywearing is often the most comfortable option you can go for when you're taking your child with you out on a hike. It requires the least amount of effort on your part and can even help your child feel safer and more relaxed while you maneuver your trails. 
If you decide to carry your child with you on your hike, the best thing you can do is to keep your child strapped to your front side, especially if they're a bit younger. If they're toddler age, there are toddler backpacks you can take with you that will ensure you can maneuver the outdoors with your child safely and your back comfortably. 
For carriers, I recommend the Babybjorn carrier. It's what I currently use, and you can read more about it here.
Conclusion
Taking your child with you on your hiking adventures can be a great way to introduce your child to nature, as well as to deepen the bond between you. When choosing how you want to accommodate your child, baby-wearing may be the best option. But if you choose to take a stroller with you, opt for a quality, all-terrain stroller that can glide along those off-road surfaces.