Best State Parks In Maine (2023)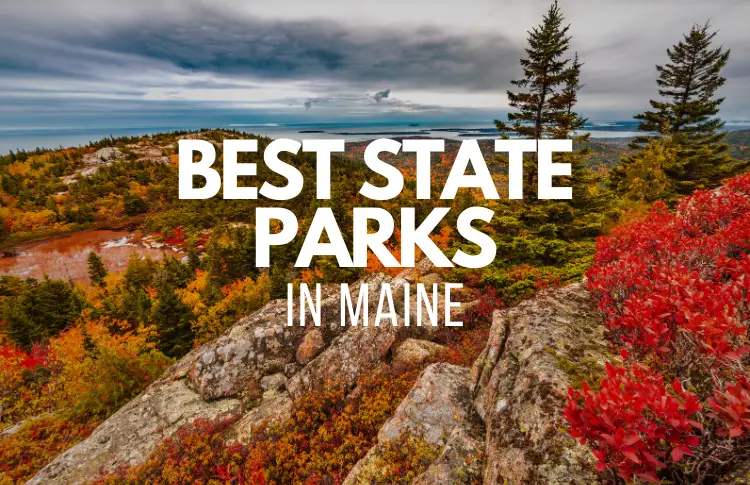 Are you looking for the best state parks in Maine? Look no further! Maine is known for its stunning natural beauty and outdoor recreational opportunities, and its state parks are no exception. From picturesque coastlines to majestic mountains, there are plenty of state parks in Maine that offer something for everyone.
In this article, we'll showcase some of the best state parks in Maine that you won't want to miss. Whether you're a nature enthusiast, an avid hiker, or simply looking for a peaceful getaway, these state parks have it all. Get ready to explore the beauty of Maine's landscapes and discover the many outdoor activities and attractions these state parks have to offer.
Baxter State Park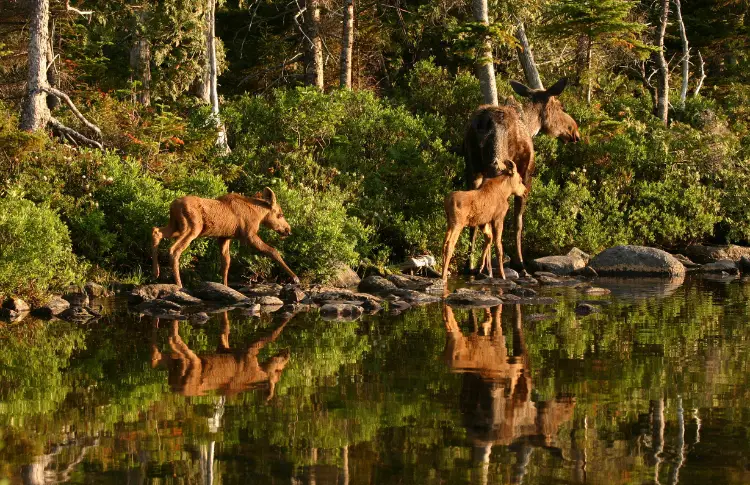 When it comes to outdoor escapes in Maine, Baxter State Park is the place to be. What started as Governor Baxter's dream of a park for Mainers has now evolved into over 209,644 acres of breathtaking wilderness with 215 miles of trails and 337 campsites for adventurers.

This beloved park offers something for everyone. Hikers, mountain climbers, naturalists and even hunters can all find their bliss here. With 40 peaks and ridges besides Katahdin, you'll never run out of beautiful sights to explore. Not to mention that Moose hunting is prohibited in the park so it's the perfect spot for wildlife admirers.

With its diverse range of outdoor activities, Baxter State Park offers something for every nature enthusiast. Whether you prefer challenging hikes, peaceful moments by the water, or simply immersing yourself in the beauty of the wilderness, this park is a must-visit destination in Maine.

View Official Website
Bradbury Mountain State Park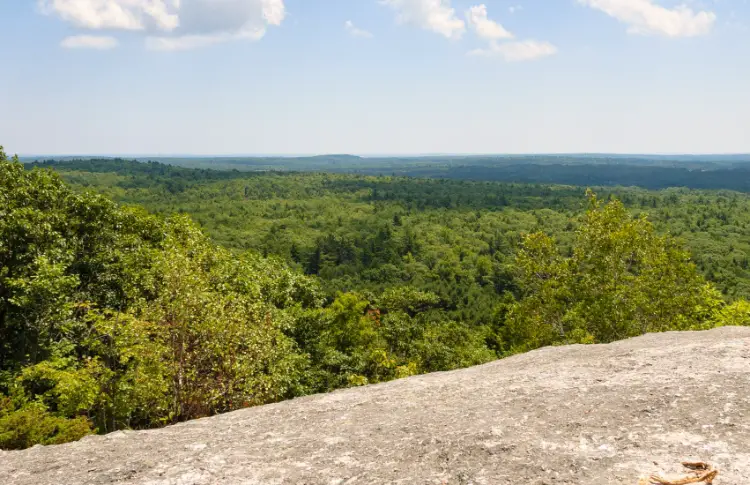 If you're looking for a great outdoor escape, look no further than Bradbury Mountain State Park. Located on Route 9, halfway between Portland and Lewiston-Auburn, this 800-acre park has a lot to offer. From its geological features, to its diverse wildlife and its wide variety of activities, Bradbury Mountain is definitely worth checking out.

The park's most outstanding natural feature is the mountain itself. It was sculpted by a glacier and is surrounded by forests that provide plenty of shade for picnics or just relaxing. It also offers plenty of trails for hikers, horseback riders, mountain bikers and snowmobilers alike. Plus, if you're looking to take in some birdwatching during your visit, spring is the best time of year – it's peak season for hawk migration and the annual Hawk Watch takes place from mid-March through mid-May.

Other activities available include camping, cross-country skiing, hunting, off-road biking, snowshoeing (with rentals available) and watchable wildlife. No matter what your outdoor interests are, there'll be something here for you!

View Official Website
Camden Hills State Park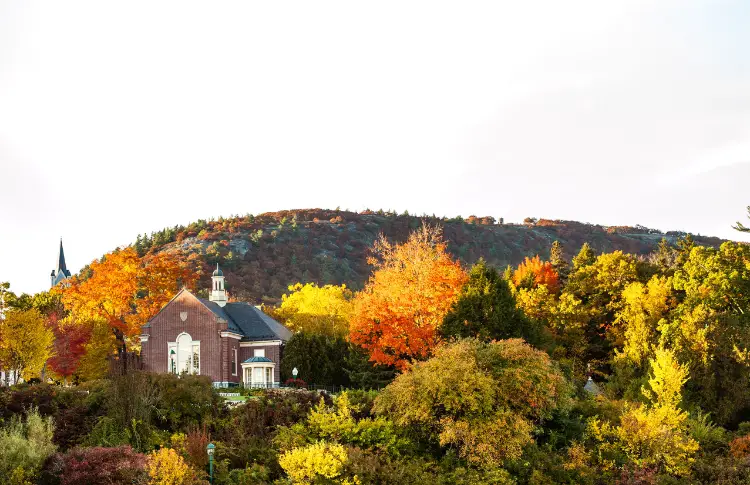 If you're looking for a serene outdoor escape in Maine, look no further than Camden Hills State Park. Located just a few minutes north of Camden on Route 1, the park offers year-round trail activities and camping. Plus, the views from the summit of Mount Battie are worth the trip alone. You can admire Camden Harbor and Penobscot Bay from the same place that inspired Edna St. Vincent Millay's poem "Renascence."

The park is home to many amenities, such as biking, summer camping, group picnicking and camping (by reservation only), winter camping in rustic shelters (also by reservation only), and cross-country skiing on the Multi-use Trail from US Route 1 to the Ski Shelter. You can also go hiking on all trails – Megunticook Trail is an especially good choice as it leads directly to some of the best views in the park. The one mile distance takes around an hour as it ascends nearly 1000 vertical feet, with moderately steep segments in the upper section.
​​​​​​​
With its variety of hiking trails and picturesque vistas, Camden Hills State Park offers outdoor enthusiasts a chance to immerse themselves in the natural beauty of Maine. Whether you're seeking panoramic views, coastal scenery, or peaceful lakeside trails, this park has something for everyone. Lace up your hiking boots and explore the stunning landscapes that await you at Camden Hills State Park.

View Official Website
Crescent Beach State Park
Looking for a picture-perfect beach day? Crescent Beach State Park in Maine is the place to be. With its mile-long, crescent-shaped beach and relatively warm waters with light surf, this park offers ideal conditions for swimming, boating, and strolling along the sand.

But that's not all – you can also take part in birdwatching, fishing, sea kayaking, and more. In the off-season when the park is closed to vehicles, walkers are welcome to enjoy the tranquility of the beaches and trails. And come wintertime, visitors can go on hikes or cross-country ski on paths under a canopy of snow-covered evergreen boughs.

With plenty of amenities like picnic tables and grills, a children's playground, a snack bar, and a bathhouse with cold-water showers – Crescent Beach State Park has something for everyone to enjoy year round.

View Official Website
Ferry Beach State Park
If you're looking for a stunning beach escape, Ferry Beach State Park won't disappoint. Located off Maine Route 9 near Saco River, this 100-acre area is home to miles of white sand beaches between the Saco River and Pine Point. It's also one of the few places in the state where you can find a stand of tupelo (black gum) trees.

As its name suggests, Ferry Beach State Park was once used as a transportation route – long before highways were common north of Boston. If you'd rather take in the sights than take a ferry ride, you can opt for one of the park's Natural Heritage Hikes instead. These narrated trails cover 25 of Maine's most popular hiking routes and provide hikers with insights about the park's unique geological, ecological, and cultural elements.

Aside from hiking and ferry rides, visitors can also enjoy swimming, fishing, or simply relaxing on the beach. No matter which activity you choose, it'll be hard to resist the beauty of this coastal paradise.

View Official Website
Grafton Notch State Park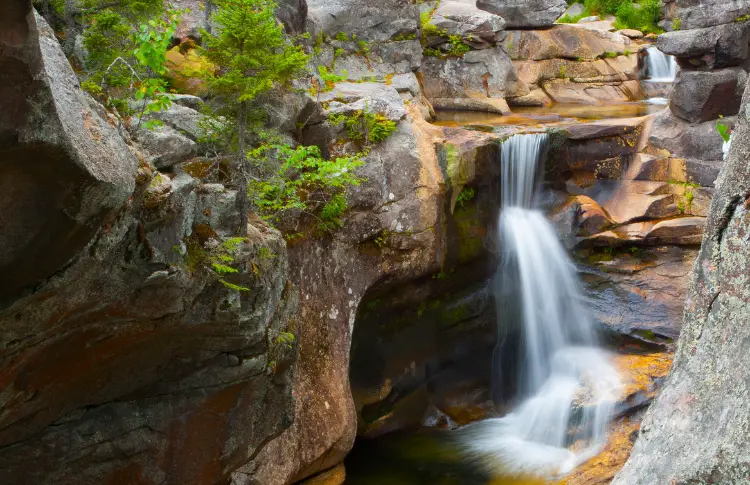 Grafton Notch State Park and the Mahoosuc Public Lands offer some of the best outdoor experiences in Maine. From its rugged terrain and challenging mountain trails to its spectacular views from Old Speck's summit of 4,180 feet, there's something for everyone here.

For those who prefer tamer adventures, there are plenty of short walks leading to impressive waterfalls and gorges. And if you're looking for even more beauty, take a drive along the Grafton Notch Scenic Byway – with several pull-offs that highlight interesting natural features.

This park is also ideal for birdwatchers, with species like peregrine falcons, songbirds, and northern forest birds. If you're lucky, you may even spot large mammals near Route 26! Plus, hunters can come in search of deer, bear and grouse while fishermen try their luck for brook trout in many area streams.

View Official Website
Moose Point State Park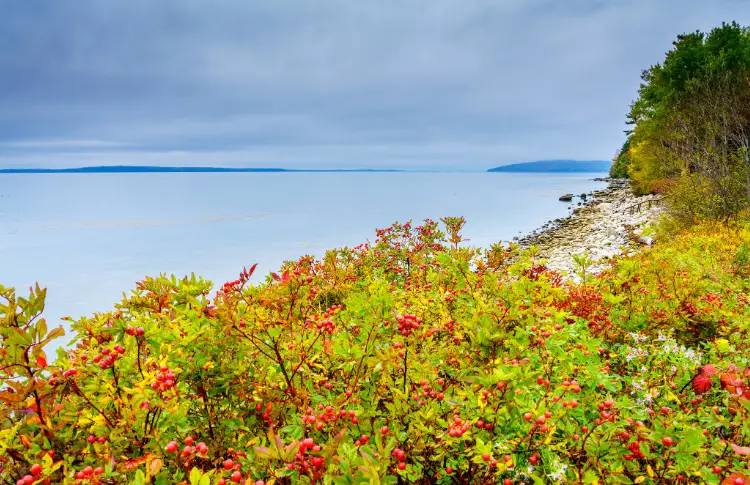 If you're in the mood for a quick outdoor escape, head on over to Moose Point State Park in Maine. This park offers visitors a chance to relax and enjoy peaceful views of Penobscot Bay, while also providing plenty of activities such as picnicking, playgrounds, and hiking trails.

Going on a hike? Make sure to check out Big Spruce Trail, which is 0.5 miles long and quite easy. Along the trail you'll find plenty of benches where you can take a break and admire the view from different angles. And if you'd like, you can even make it into a loop hike by combining it with the Moose Trail.

Looking for the perfect spot to host a family reunion or wedding? Moose Point has just what you need — a group shelter and gazebo that's absolutely ideal for gatherings! Just give the park a call for reservation fee information.

View Official Website
Mt. Blue State Park
Mt. Blue State Park is a stunning destination in Maine's Western Mountains, offering amazing outdoor recreation throughout the four seasons. Whether you're looking for a day trip or a long weekend getaway, Mt. Blue has something for everyone.

For starters, the park is home to 8,000 acres of land separated by Webb Lake – perfect for summer activities like swimming, boating, and picnicking. For those looking for more of an adrenaline rush, try your hand at ATV riding, horseback riding, or off-roading biking on the 25 miles of trails. During winter months, snowmobiling, snowshoeing and cross-country skiing are great options. Plus don't forget to stop by the Nature Center with its hands-on exhibits and displays!

If you're looking for the best view in town (the park's namesake!), take a day hike up 3,187-foot Mt. Blue – it's definitely worth it! Or check out Center Hill for some sledding and ice skating at the outdoor rink near park headquarters.

No matter what season you decide to visit Mt. Blue State Park doesn't disappoint – there's always something new and exciting to explore!

View Official Website
Owls Head State Park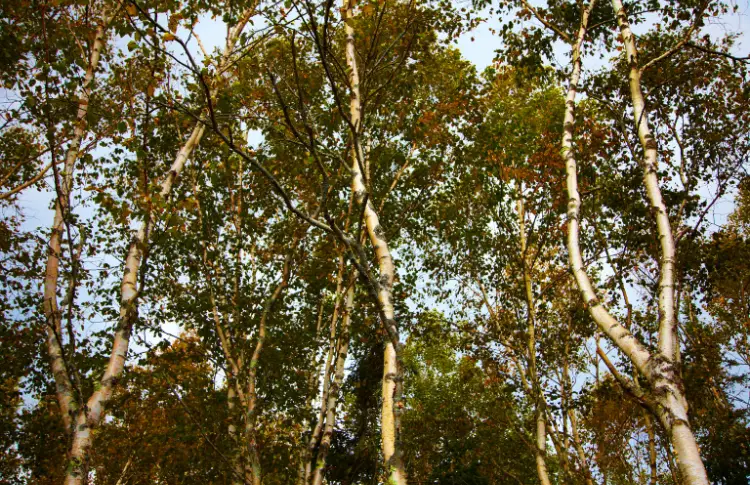 If you're looking for an outdoor escape with stunning views of Penobscot Bay, then Owls Head State Park is the perfect place to go. Although it's managed jointly with the United States Coast Guard, visitors can access the lighthouse grounds and picnic grove.

The park's highlight is the 1852 lighthouse perched on a granite promontory 100 feet above the bay. Designed by Green & Foster and Jeremiah Barry in 1826, Owls Head Light was a beacon to help guide ships safely into Rockland Harbor during the booming lime transportation industry. Today, it stands as an iconic reminder of Maine's maritime history.

When you're not admiring the lighthouse, you can relax at one of the two beaches or take in some bird watching at one of the watchable wildlife areas. With plenty of picnicking spots and acres of pristine trails, there's something for everyone at this beautiful state park in Camden.

View Official Website
Peaks-Kenny State Park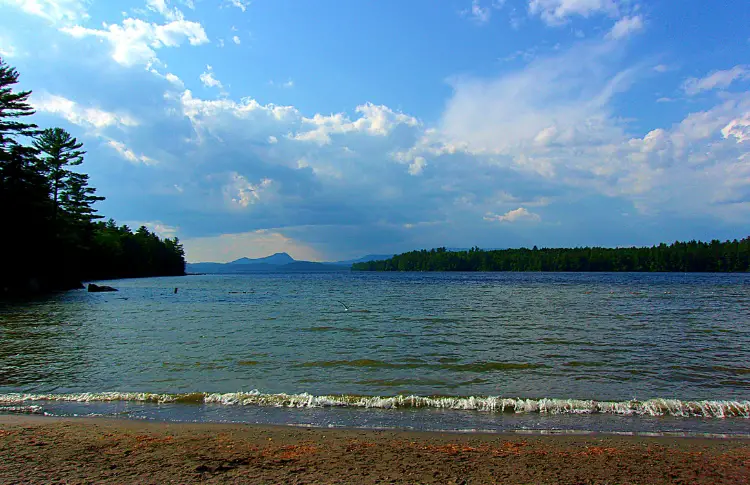 If you're looking for a peaceful and tranquil escape, look no further than Peaks-Kenny State Park in central Maine Highlands. This 839-acre park is situated on the shores of Sebec Lake and offers unparalleled views of Borestone Mountain and its 1600-acre nature sanctuary.

This beautiful park is great for day visitors and campers alike. Enjoy boating, fishing, swimming, hiking or simply picnicking under the stately trees or large glacial boulders near the lake. There are 56 sites available for campers to enjoy private time in a natural setting.

At the beach there's a sandy swimming area staffed by lifeguards during summer months. The grassy picnic area here provides picnic tables and barbecue grills that are perfect for both camping parties and day visitors. And if you're looking to explore more of the outdoors, Moosehead Lake, Baxter State Park and other destinations are all within a morning's drive away.

For those who love wildlife watching or cold water fishing, the clean deep waters of Sebec Lake provide plenty of opportunity – from landlocked salmon to lake trout. Plus, there's 10 miles of gentle hiking trails within the park that offer visitors of all ages and skill levels a chance to explore old-growth hardwood forests, hemlocks, and pines.

View Official Website
Quoddy Head State Park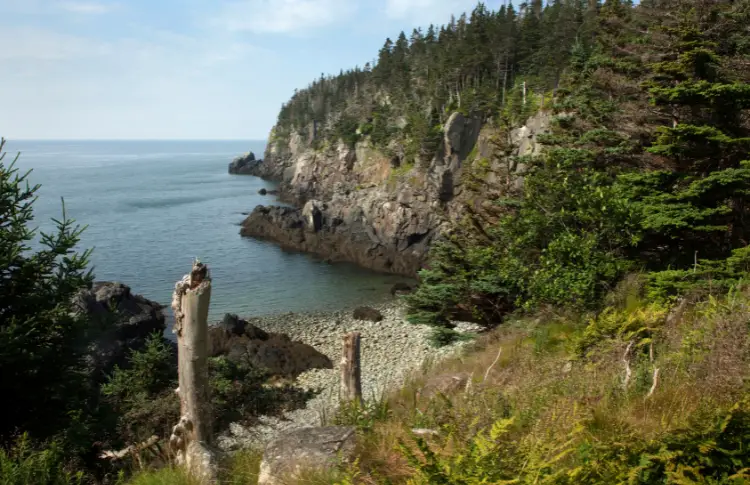 There's nothing quite like a visit to Quoddy Head State Park. Located at the tip of Maine's easternmost peninsula, this 541-acre park offers plenty of opportunities for outdoor adventures.

Take a stroll up to 5 miles of scenic trails and admire the stunning views from the iconic West Quoddy Head Light – Maine's easternmost lighthouse. Commissioned by President Thomas Jefferson in 1808, the tower and house date back to 1858 and are now automated. Take in the breathtaking sight of Quoddy Channel – which divides the U.S. and Canada – with the towering red cliffs of Grand Manan Island in New Brunswick in the background.

The area is also a bird watcher's paradise, with hundreds of shorebirds congregating near Lubec Flats and Carrying Place Cove during migration periods. You may even be able to spot some whales offshore! And when you're tired from all that walking, take a break and explore an unusual coastal plateau bog filled with sub-arctic and arctic plants rarely seen south of Canada.

View Official Website
Range Pond State Park
If you're looking for a peaceful spot in Maine, then you'll love Range Pond State Park. This gorgeous park is located along the northeast shore of Lower Range Pond and is filled with plenty of activities to enjoy.
You can bring a picnic and take a stroll around the promenade that parallels the pond for 1,000 feet. Or if you're feeling more adventurous, you can explore the five miles of single track mountain biking trails located in the interior of the park or go fishing at one of the three Range Ponds – Upper, Middle, and Lower – that are all connected by bridges.
For those hot summer days, take a dip in the sandy beach swim area or go for a relaxing hike on one of their two easy trails: Old Fields Trail (1.5 miles) or Railroad Trail (1 mile).
Two Lights State Park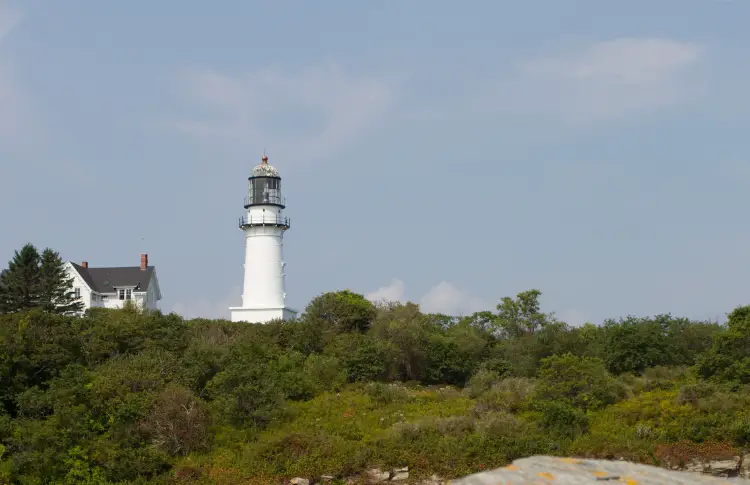 Looking for an unforgettable coastal escape? Look no further than Two Lights State Park in Cape Elziabteth. Opened in 1961, this 41-acre park is perched high above the rocky coast, offering stunning views of Casco Bay and the open Atlantic.
If you're looking to explore, there are plenty of recreational activities to choose from. Enjoy a walk along the shoreline trails or go fishing and catch your dinner. Don't forget to bring warm clothing with you – ocean breezes can cool off any summer afternoon! Kids will love the playground and picnic area too.
The park's name comes from the twin lighthouses located nearby. Built in 1828, these were the first twin lighthouses on the coast of Maine. One of these towers was even used as a subject for Edward Hopper's famous painting Lighthouse at Two Lights.
Wolfe's Neck Woods State Park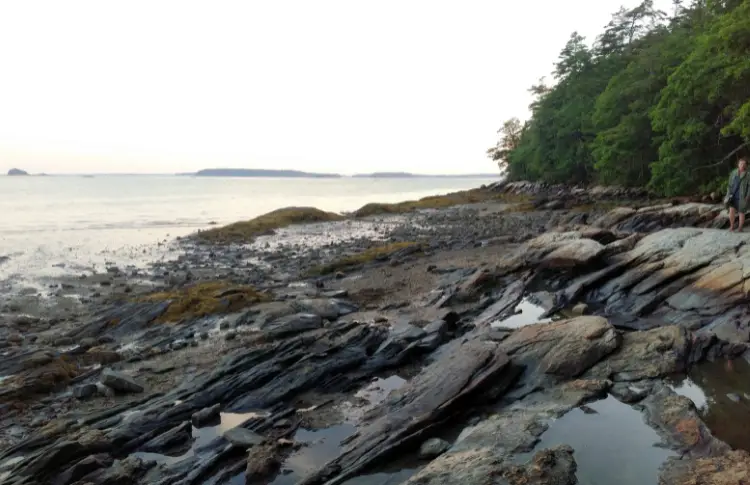 Are you looking for a peaceful nature escape? Then Wolfe's Neck Woods State Park in Freeport is the spot for you! Just five minutes outside of Freeport's bustling shopping district, this 200-acre park is filled with lush forests, marshes, open fields, and rocky shorelines on Casco Bay and the Harraseeket River – perfect for a day of outdoor exploration.
The park offers plenty of activities all year round. Whether it's skiing, snowshowing, wildlife viewing or guided nature walks with the Park Naturalist (where you can view baby birds on their nest through high-powered lenses!), there's something here for everyone. Plus, don't forget to check out the popular Casco Bay Trail that takes visitors along Maine's legendary coast.
When you're ready to take a break from all your outdoor adventures, Wolfe's Neck Woods also has plenty of options for picnicking or group barbeques at its new shelter area.
Conclusion
Maine is home to several incredible state parks, each offering its own unique attractions and natural beauty. From the breathtaking coastal scenery of Two Lights State Park to the tranquil woodlands of Wolfe's Neck Woods State Park, there is something for everyone to enjoy. Whether you're a hiking enthusiast, a beach lover, or simply seeking a peaceful escape into nature, these state parks provide the perfect backdrop.
So, whether you're planning a family outing, a solo adventure, or a romantic getaway, be sure to explore the wonders of Maine's state parks. Immerse yourself in the stunning landscapes, engage in outdoor activities, and create memories that will last a lifetime. With its diverse range of experiences, Maine's state parks offer a little slice of paradise for nature enthusiasts and outdoor adventurers.