7 Unique Ways to Experience Yosemite National Park (Besides Hiking)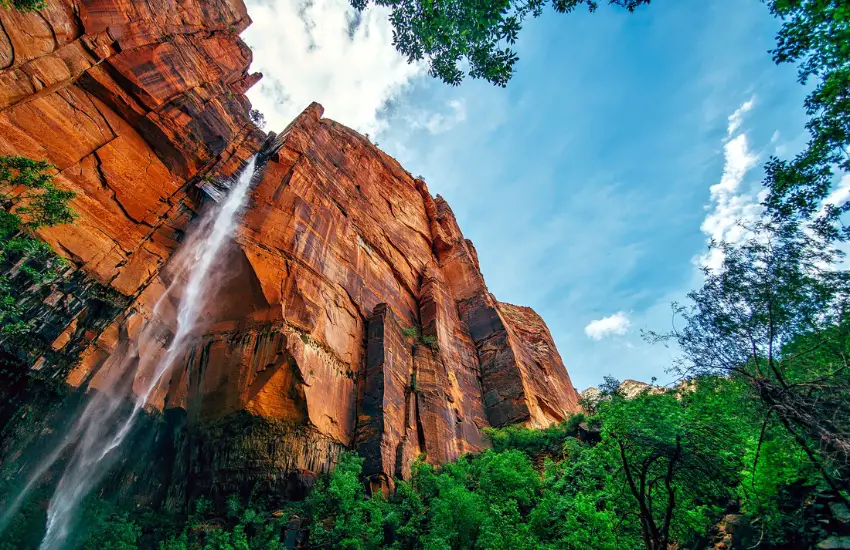 Yosemite National Park is one of the most beloved and iconic natural wonders in the United States. From the towering walls of El Capitan to the stunning vistas of Half Dome, the park offers visitors breathtaking views and unforgettable experiences. However, there's more to Yosemite than just hiking and enjoying the scenery.

In this post, we'll highlight seven unique ways to experience Yosemite National Park that you may not have considered before. From biking through Yosemite Valley to becoming a Junior Ranger, there's something for everyone to enjoy in this majestic park. So grab your sense of adventure and get ready to explore Yosemite in a whole new way!
Ride a Bike in Yosemite Valley
If you want to experience the beauty of Yosemite Valley in a unique way, biking is a great option. With 12 miles of paved bike paths, you can explore the park at your own pace while taking in the stunning scenery. Plus, biking is a fun and eco-friendly way to get around. Here's everything you need to know about biking in Yosemite Valley.
There are a few options when it comes to renting or borrowing bikes in Yosemite Valley. Yosemite Valley Lodge, Curry Village, and Half Dome Village all offer bike rentals. You can choose from a variety of bikes, including cruisers, mountain bikes, and e-bikes. If you're staying in the park and have your own bike, you can bring it with you and explore the bike paths on your own.
The 12 miles of paved bike paths in Yosemite Valley offer a smooth and scenic ride. You'll pass by iconic landmarks like Yosemite Falls and El Capitan, and you'll have plenty of opportunities to stop and take in the views. The bike paths are suitable for riders of all skill levels and are a great way to see the park without the crowds.
When biking in Yosemite Valley, it's important to follow the rules and regulations. Bikes are only allowed on paved bike paths and roads, and riders must obey all traffic laws. Helmets are required for all riders under the age of 18, and strongly recommended for all riders. You should also be aware of wildlife on the bike paths and give them plenty of space.
Go Skiing at Badger Pass
Badger Pass Ski Area is the perfect winter destination for those looking to experience Yosemite in a whole new way. With a variety of winter activities available, there's something for everyone to enjoy. Here's everything you need to know about skiing at Badger Pass.
Badger Pass Ski Area offers a range of winter activities, including skiing, snowboarding, cross-country skiing, snowshoeing, and tubing. The ski area is suitable for both beginners and experienced skiers, with over 90% of the terrain being groomed. There are 10 lifts and 35 runs to choose from, with options for all skill levels.
If you're not interested in skiing or snowboarding, there are still plenty of winter activities to enjoy at Badger Pass. Cross-country skiing and snowshoeing are popular options for those looking to explore the park's winter wonderland. The Glacier Point Ski Hut offers overnight accommodations for those who want to extend their stay.
Badger Pass Ski Area also offers services and amenities to make your visit as comfortable as possible. There are rental shops where you can rent ski and snowboarding equipment, as well as clothing and accessories. The ski area also has a cafeteria and a ski shop where you can purchase snacks, drinks, and souvenirs.
If you're planning to ski at Badger Pass, just keep in mind a few things. Yosemite can get cold and windy – even during warm months. It's important to dress in layers and wear waterproof clothing, as the weather can change quickly. Laslty, you should also wear sunscreen and goggles or sunglasses to protect your skin and eyes from the sun's rays.
Become a Yosemite Junior Ranger
The Yosemite Junior Ranger program is a fun and educational way for kids to explore and learn about the park. Here's everything you need to know about becoming a Yosemite Junior Ranger.
To become a Yosemite Junior Ranger, kids can obtain a Junior Ranger handbook from any visitor center in the park. The handbook is free of charge and includes a variety of activities and challenges designed to teach kids about the park's natural and cultural history.
The handbook includes activities such as hiking to a waterfall, attending a Ranger-led program, and completing a nature scavenger hunt. Once all the activities in the handbook are completed, kids can bring their completed handbook to a visitor center to earn their Yosemite Junior Ranger badge.
Becoming a Yosemite Junior Ranger comes with many benefits, including a sense of accomplishment and a deeper understanding and appreciation of the park's natural and cultural resources. Kids also have the opportunity to meet Rangers and learn about careers in the National Park Service.
To complete the handbook and earn the badge, kids should take their time and enjoy the activities. It's important to read the instructions carefully and ask for help if needed. Kids should also bring plenty of water, snacks, and sunscreen when hiking or spending time outdoors.
Rock Climbing in Yosemite
Yosemite is renowned for its stunning scenery, world-class climbing, and iconic rock formations. Here's everything you need to know about rock climbing in Yosemite.
Yosemite offers a variety of climbing options, including traditional, sport, and bouldering. The park is known for its massive granite walls, with El Capitan being one of the most famous and challenging climbs. Other popular climbing spots include Half Dome, Cathedral Peak, and Tuolumne Meadows.
When climbing in Yosemite, safety precautions are essential. Climbers are required to have a permit, and certain areas may have specific safety regulations. It's important to have proper gear and knowledge of climbing techniques and rescue procedures. Rangers are available to answer questions and provide assistance.
Services and amenities for climbers in Yosemite include campgrounds, lodging, gear rental, and guide services. The park also offers classes and workshops on climbing techniques, safety, and wilderness first aid.
To plan a climbing trip to Yosemite, it's important to research the best climbing spots and routes, as well as the weather conditions and permit requirements. It's also important to pack appropriately for the trip and prepare for the physical and mental challenges of climbing.
While climbing in Yosemite can be challenging, it also offers incredible rewards. The park's stunning views, unique rock formations, and sense of adventure make it a must-visit destination for climbers.
Winter Driving and Tire Chains in Yosemite
Winter driving in Yosemite can be a beautiful and exciting experience, but it also poses unique challenges for drivers. Here's what you need to know about winter driving and tire chains in Yosemite.
During the winter months, Yosemite's roads can be covered in snow and ice, making driving conditions hazardous. Visitors are required to carry tire chains in their vehicle at all times from October through May, regardless of the type of vehicle or the weather conditions.
Installing tire chains can seem daunting, but it's a necessary step for safe winter driving in Yosemite. To install chains, park your vehicle in a safe location and lay the chains flat on the ground. Drive your vehicle onto the chains and center them on the tire. Hook the ends of the chains together and tighten them as much as possible. Drive a short distance and check the chains for tightness again.
Safety precautions for winter driving in Yosemite include slowing down, increasing following distance, and using your headlights in snowy or foggy conditions. It's also important to stay aware of changing weather conditions and be prepared for unexpected road closures.
Services and amenities available during winter in Yosemite include lodging, dining, and winter recreational activities such as skiing and snowshoeing. However, some areas of the park may be closed or have limited accessibility during the winter months.
Visit the Yosemite Museum
If you're a history buff, a visit to the Yosemite Museum is a must-do during your trip to Yosemite National Park. Here's what you need to know about the museum and what it has to offer.
The Yosemite Museum offers visitors a unique opportunity to learn about the cultural history of Yosemite's native people. The museum's exhibits and displays showcase the art, artifacts, and traditions of the Miwok and Paiute people who have lived in the Yosemite region for thousands of years.
Visitors to the museum can explore exhibits on a variety of topics, including the history of Yosemite's national park status, the role of Native Americans in the park's history, and the region's geology and natural history. The museum also offers demonstrations of traditional crafts and games, such as basket weaving and hand games.
Services and amenities available at the museum include a gift shop, restrooms, and ample parking. The museum is wheelchair accessible and offers guided tours for those interested in a more in-depth experience.
A few tips for visiting the Yosemite Museum include planning to spend at least an hour exploring the exhibits, arriving early to beat the crowds, and taking advantage of the demonstrations and guided tours. The museum is also a great place to escape from the heat during the summer months, as it is air-conditioned and offers a comfortable respite from the sun.
Conclusion
In conclusion, Yosemite National Park offers a wealth of unique experiences for visitors to enjoy. From biking to rock climbing, there's something for everyone. Whether you're a first-time visitor or a seasoned Yosemite veteran, these seven activities are must-tries for an unforgettable trip.
In short, whether you're a nature lover, an outdoor enthusiast, or a even a history buff, Yosemite National Park has something unique to offer. With these seven activities, you're sure to have an unforgettable trip that will leave you with memories that last a lifetime.