Is Biscayne National Park Safe? (2023)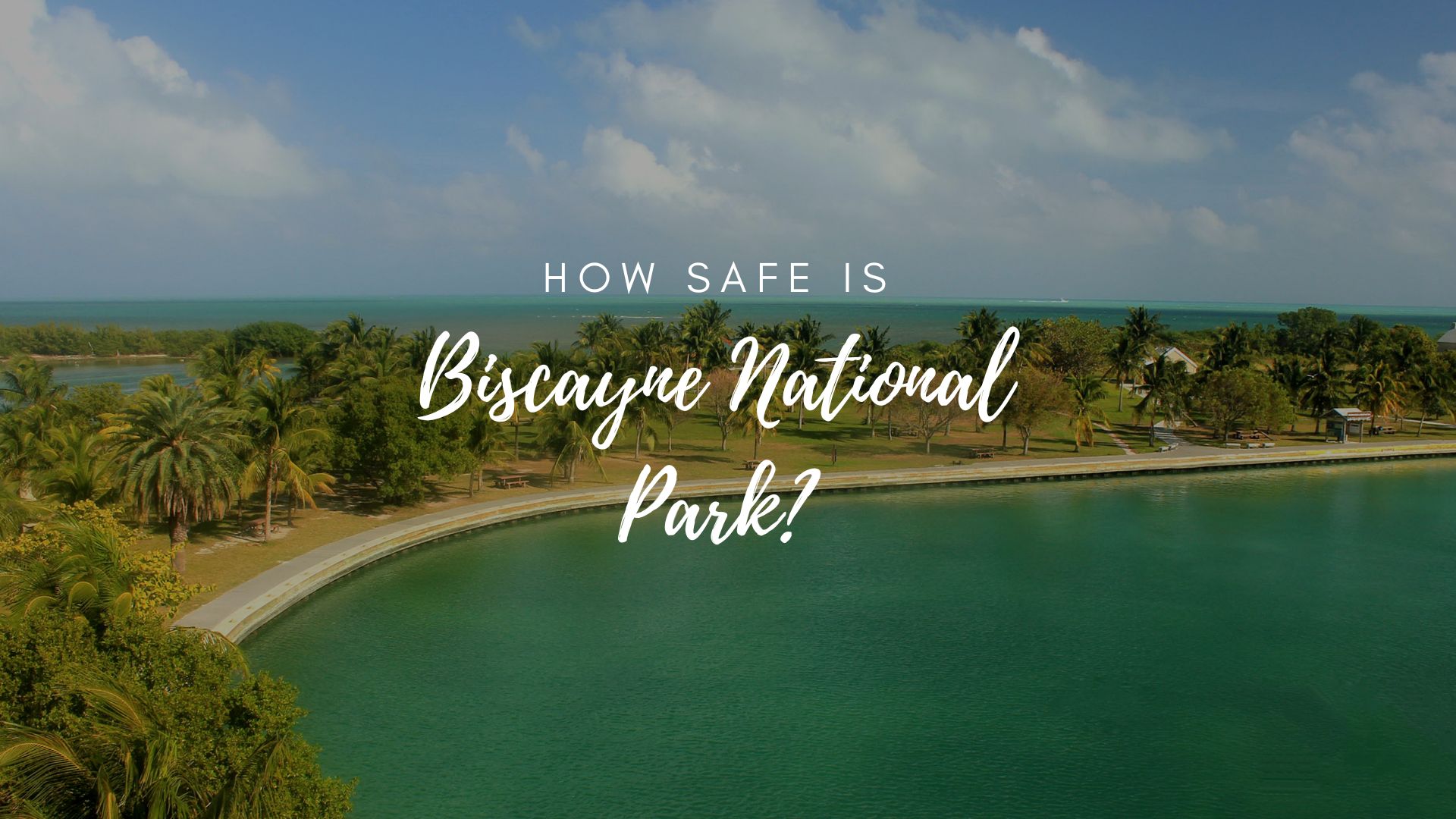 Just 30 minutes south of the hustle and bustle of Miami, Biscayne National Park is an oasis of peace and quiet. The park is home to mangrove forests, seagrass beds, and coral reefs, making it a popular destination for nature lovers and hikers. Interestingly, 95% of the park is water, so there are many water-based activities to enjoy. You can go boating, snorkeling, fishing, or just enjoy the scenic, serene environment of the park. With that being said, is Biscayne National Park safe?
In this article, we will address some of the main safety concerns regarding this park and let you know the precautions you should take while on the trip. 
Let's get started!
What Are The Biggest Dangers At Biscayne National Park?
As most of the people are going to be boating at Biscayne National Park, that's where many incidents occur. One needs to be extra careful in the waters so as not to endanger any marine animals or corals. If you are worried about not being able to handle the boat on your own, you can take up a guided boat tour. Otherwise, following the safety guidelines should be good enough when boating. 
Another problem can be contracting the Zika virus through mosquitoes, as Florida is a risk area. Pack your mosquito repellant to last you for the length of your stay at the park. Thankfully, there is not much dangerous wildlife in the park since there isn't much ground to really explore.
One other cause for concern – and it's not park-specific, is the risk of hurricanes. The hurricane season in Florida runs from June to November, with the peak being September and October. So, if you are planning a trip to Biscayne National Park during this time, be sure to keep an eye on the weather forecast and take necessary precautions.
In the following sections, we'll take a look at safety concerns such as traveling alone, traveling at night, and hiking.
Is Biscayne National Park Safe At Night? 
Generally, hiking at night can be riskier because you can't see everything clearly. On top of that, that's usually when most wildlife is active. However, hiking in Biscayne National Park is comparatively easy because there aren't long trails or dwindling paths. Having said that, the trails aren't very well-developed, so navigation can be an issue, especially at night. 
Also, while there isn't much wildlife at Biscayne National Park, there are a lot of insects, mainly around the hiking trails. So, ensure that you have enough insect repellant to last you through the night. 
Camping at night is also reasonably safe in this park. Just make sure you follow all the guidelines, such as not feeding wildlife, picking up your trash, and storing all food in a protected place. 
Boating and other water-based activities are also safe, provided that you are following the guidelines and instructions. 
In short, as long as you are taking the necessary precautions, Biscayne National Park is perfectly safe at night.
Is It Safe To Go Alone To Biscayne National Park? 
As Biscayne National Park offers guided tours for many activities, going alone is not going to be as problematic as it might be in other parks. That being said, if you do want to go alone, we would suggest that you take a map and plan your route beforehand so that you don't get lost. 
Since the main attractions of this park are on the water, there isn't much hiking to do compared to other parks. There are a few hiking trails that lead up to the park's islands, but they are short and easy to navigate. 
As we said above, make sure to use insect and especially mosquito repellants because the trails can be overgrown and unkempt. 
Is It Safe To Drink Water In Biscayne National Park?
It's never safe to drink water directly from lakes or the ocean because there may be a number of bacteria or parasites infesting the waters. 
Drinking water is rarely available at Biscayne National Park. You can find water bottle filling stations at Dante Fascell Visitor Center, but it's far from the other places in the park. 
If you are camping at Elliot Key, then you might find some, but to be on the safe side, you should bring your own. Or, you can boil the ocean water over the campfire to purify the water. Another option is to bring along a portable water filter that you trust to purify your water of infectious organisms. 
What Wildlife Do You Need To Be Careful About In Biscayne National Park?
You won't find much dangerous wildlife on the grounds of Biscayne National Park, but you may come across endangered species in the water. 
The number one rule while diving or snorkeling is not to go too close to the marine animals or plants and not to touch them, no matter how enchanting they seem. Also, you will most likely be with professionals, so stick with them and listen to whatever they have to say, as they are experienced in the area. 
Instead of giving you a whole extensive list, here are some of the endangered species you may encounter while at the park:
American Crocodile
Sea Turtle
Brown Pelican
Osprey
Fin Whale
Humpback Whale
Sperm Whale
While occurrences for some of these animals are incredibly rare, you should still be aware of them. Be sure to stay on the lookout and enjoy the experience from a distance!
Hiking Safety Tips For Biscayne National Park
While hiking is typically not the primary activity at Biscayne National Park, you should still be aware of some safety hazards.
A few things to keep into consideration are: 
Study Hiking Boots: Hiking or no hiking, some of the areas in the park are a bit unkempt. Wearing the proper shoes will save you a lot of trouble, so invest in a good pair of hiking boots before your trip.
Mosquito Repellant: Florida is home to many insects, especially mosquitos, hence you need to be equipped with insect repellant to last you your trip.
Drinking Water: Before you start your hike, ensure that you have enough water on you because it can be pretty challenging to find drinking water while on the hike. 
Boating Safety Tips For Biscayne National Park
The more popular activities at Biscayne National Park have to do with water, whether it be boating, scuba diving, or paddling. 
Some things to follow on the water are: 
Reef-safe Sunscreen: As Biscayne National Park is home to a lot of marine life, including coral reefs, you should be conscious of using reef-friendly sun protection since you are going to be interacting with the water. 
Safety equipment: If you are not on a guided tour and boating on your own, then you must be equipped with all the essentials, such as a lifejacket, a whistle, a first aid kit, and a dive flag. 
Tide Predictions: Before setting out into the waters, see tide predictions and move accordingly. Also, consider the use of nautical charts and GPS devices to ensure safe navigation. 
Conclusion
In conclusion, Biscayne National Park is a wonderful place to visit if you want to experience adventures on the water. 
Overall, it's a pretty safe place, but there are still a few things you need to be careful of. With some of these safety tips in mind, you're sure to have a great time at the park!
If you want to know more about what you can do there, you can check out their official website, which has information about several guided tours.