Hiking With Glasses: A How-To Guide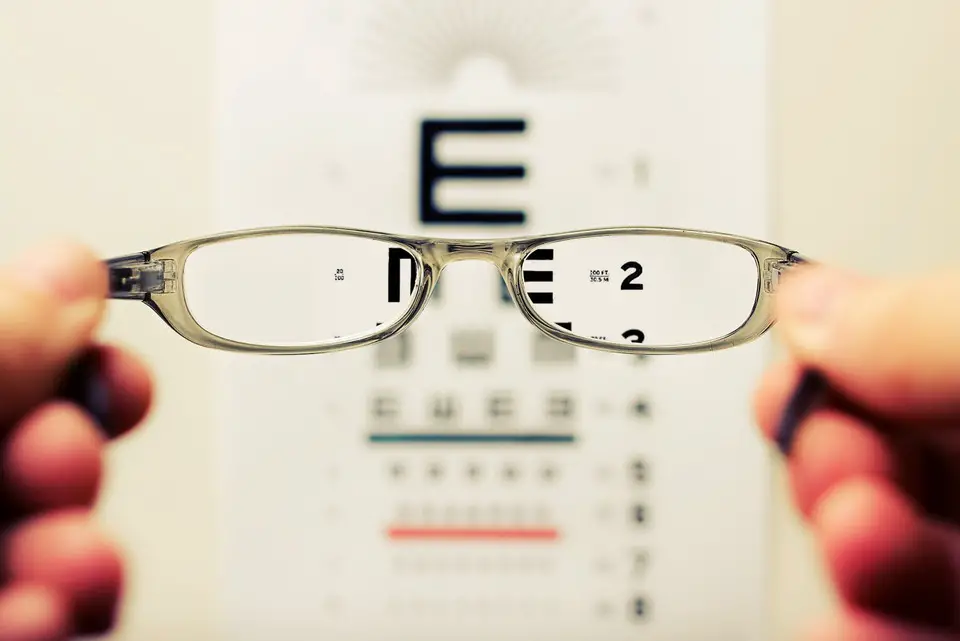 There are plenty of people out there (myself included) who need some form of corrective lens to see on the day-to-day. There are just as many people who want to be able to enjoy a nice scenic hike through their favorite trails while being able to see the sights as clearly and comfortably as possible. 
If you wear glasses, you're probably familiar with what it's like to want to participate in physical or outdoor activities that may compromise whether you wear your glasses correctly or at all. 
The Problem With Glasses While Hiking
Glasses can become a genuine inconvenience on the trails when the weather is frigid or humid, which can result in fogging. Or maybe you're hiking on an especially hot and sweaty day, or perhaps a steep hill, and your glasses just won't stop sliding off your face. 
Whatever the case may be, there is hope for those hiking enthusiasts who need an extra set of eyes to enjoy all the views their local trail has to offer. There are a few ways you can make sure that your glasses stay with you all the way through the end of the trail with the weather and physical demands of the outdoors. So let's get into that.
How To Choose The Right Glasses For Hiking
Pick The Right Frames
When choosing your outdoor frames, it is essential to take a few things into consideration: 
The weight and material of the frame. A lightweight metal or plastic frame is your best bet since they're less likely to slide off your face when you start sweating. 
The size of the lens. A larger lens will offer more protection from the sun and elements, but they can also be more prone to fogging up. 
The shape of the frame. A wrap-around style frame will help keep your lenses in place better than straight temples (the arms of the glasses that go over your ears). 
The type of lens. A polarized lens will reduce glare and help you see better in bright conditions.
Choose The Right Lenses
When it comes to the lenses themselves, there are a few things you'll want to take into consideration: 
The material of the lens. A polycarbonate lens is a good choice for outdoor activities because they're shatter-resistant. 
The type of lens coating. A hydrophobic and oleophobic lens coating will help repel water and oil, which can prevent fogging and smudging. 
The color of the lens. A darker lens will offer more protection from the sun, but a lighter lens will allow you to see better in lower-light conditions.
Can I Just Wear Contacts?
For visually challenged people, you might just want to take a pair of contacts with you out on your hike. This is a very viable option and oftentimes the most convenient and comfortable option for many people. Using contacts instead of eyeglasses on the trails is perfect for those times when the weather isn't as ideal or when you know you're in for a rather sweaty adventure. 
Contacts also tend to be a bit easier to replace than a pair of eyeglasses, so if you lose a contact while on the trail, it won't hurt your wallet too much to replace them. That being said, you should definitely still bring your glasses with you on the trail in the event that you lose a lens. 
For those who may not have the option for contacts or just prefer to use glasses, here are some other ways to ensure that when you're out on your hike, you can see your surroundings as clearly, and comfortably as possible.
Additional Tips For Hiking With Glasses
Non Slip Frames
Have you ever seen those goggles that athletes wear during their games? Did you know you can actually get yourself a pair just like those? Well, you don't have to get a pair exactly similar to those worn by athletes on the court or field, but if you're trying to do something as physically demanding, such as hiking, you should consider getting a pair of glasses that are specifically non-slip. You can opt for the very loud goggle, or you can settle for a simple strap that helps to keep your frames in place and on your face. A strap can easily fit on your everyday glasses, or you can get a pair specifically for physical activity that comes with one already installed.
Anti Fog Lens
When you're out in temperatures that are cooler than average or are in climates that are muggier than usual, investing in a good pair of anti-fog lenses will ensure that you don't miss a thing when you're out on the trails. You can have a pair of anti-fog lenses built into your prescription glasses, or you can just go with a premade pair of anti-fog sunglasses.
UV Protection  
Even if you don't wear prescription glasses, it's always a good idea to invest in a pair of glasses that can offer you adequate UV protection for those especially sunny days. Being out on the trail automatically exposes you to higher amounts of UV, and if you already have below-average eyesight, you'll want all the protection you can afford. You can choose from a wide array of sunglasses ranging from fashionable to ergonomic, and if you wear prescription lenses, you can have special lenses installed into your frame that change from regular lenses to sunglass lenses when you step out on the trails.
Polarized Lens
Polarized lenses are perfect for those days when you want to hit the trails where there might be bodies of water to explore. The unique chemical coating that comes on polarized lenses ensures that when you're looking at a body of water, you experience the least amount of glare possible, even seeing below the surface of the water clearer than with the naked eye. Just keep in mind that although they may look similar, polarized lenses and UV lenses are NOT the same. They do not offer the same thing in terms of eye protection. It's always preferable to get polarized lenses that also offer UV protection; otherwise, you're just wasting your money. 
Conclusion
Wearing glasses on the trail doesn't have to be a hassle when you properly equip yourself with the right frames! When you have the perfect outdoor frames, you can most comfortably and fully enjoy all the scenery your hiking trail has to offer.