Hiking With A Samsung Watch: 7 Awesome Features For Hikers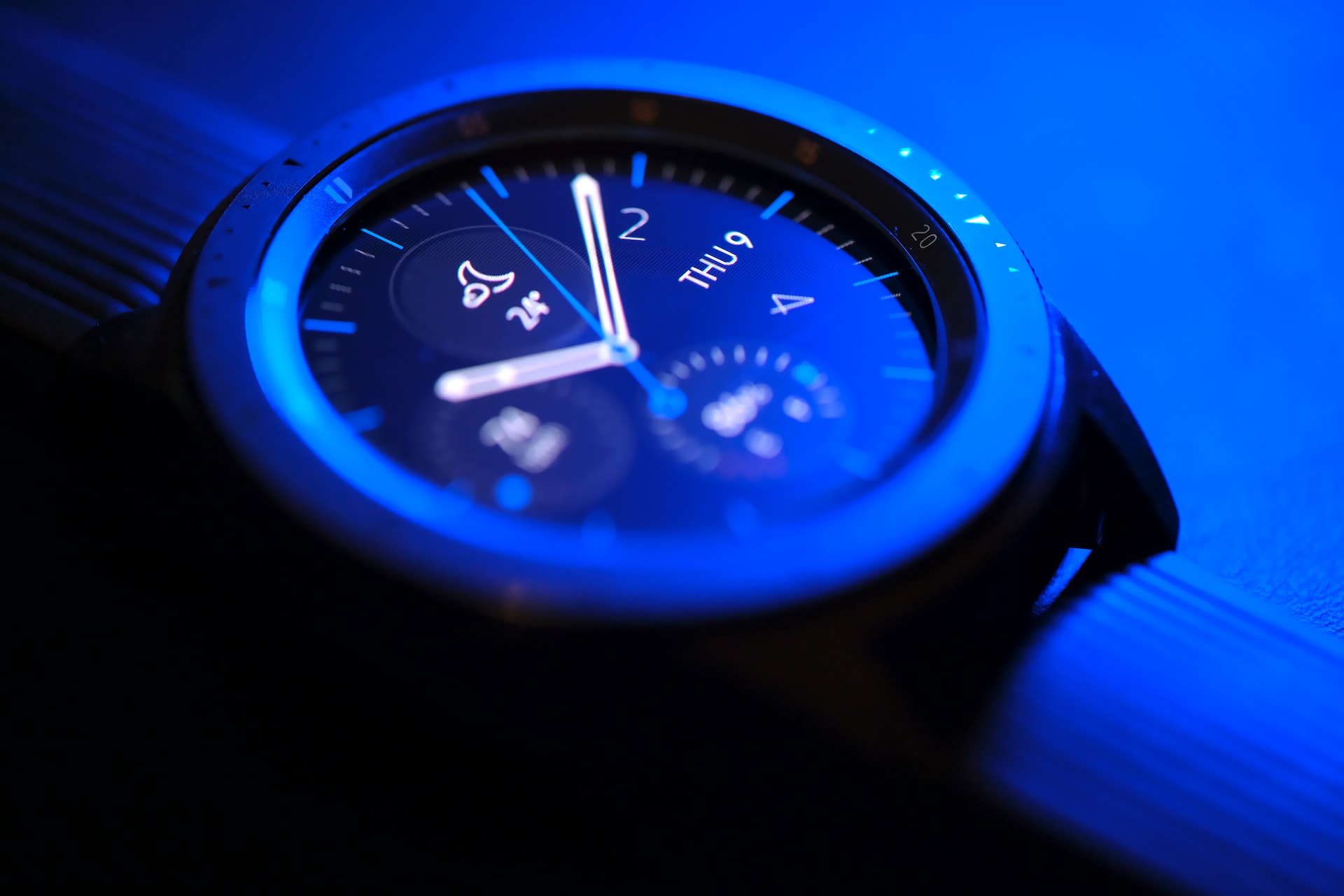 Have you gone hiking recently and wished you had a better way to track how far you've gone, how fast you're moving, your heart rate, and more? Well, a Samsung watch may be just what you need! This watch has all of the features that a hiker could want, plus more. At first, I didn't see the big deal about smartwatches – I thought they were kinda gimmicky. After all, I had a Fitbit years ago. But after using this watch on a few hikes, I have to say that I'm a convert. Now, I never go anywhere without my Samsung watch. (Specifically, the Watch5 Pro.) So in this article, I'm going to show you some of the best features of this watch that make it perfect for hiking, and then I'll give you a little tour of how to use it.
What Makes Samsung Galaxy Watch 5 Pro Great For Hiking?
If you're on the fence about whether or not to get a smartwatch, here are some features of the Watch5 Pro that may sway you.
Built-In GPS: First and foremost, the watch has GPS built-in. This means that it can track your location without needing to be connected to your phone. And since it's always tracking your location, it can also give you real-time data about your current speed, distance traveled, and elevation. This is incredibly handy when you're hiking because it means that you can keep your phone in your pocket and not have to worry about it.
TrackBack Feature: The Watch5 Pro also has a feature called TrackBack, which allows you to retrace your steps if you ever get lost. This is done by simply pressing a button on the watch, and it will show you a map of where you've been. This is an invaluable feature if you're hiking in unfamiliar territory.
Improved Battery Life: It has improved battery life over previous models and can last for days on a single charge. Obviously, this is important for longer hikes where you may not have access to a power source.
Heart-Rate Monitor: If you're hiking to lose weight or stay in shape, its heart rate monitor will be a valuable asset. It can track your heart rate throughout the day and even give you an estimate of the calories you've burned.
Automatic Workout Tracker: It has an automatic workout tracker, which means if you decide to go mountain biking on one of your trails, for example, it will still track all of your data and show it to you in the app. This is really convenient because you don't have to remember to start and stop the tracker for every activity manually.
Water-Resistant: It's water resistant up to 50 meters, so you don't have to worry about getting it wet if you're caught in a rainstorm or if you accidentally drop it in a puddle. Please note; that this doesn't mean it's waterproof!
Sturdy Build: Finally, the watch is rugged and can withstand being dropped, bumped, or scratched. This is important because, let's face it, hiking can be tough on your gear. The screen is made from something called Sapphire Crystal, one of the planet's hardest materials.
Now that you know some of the best features of the Watch5 Pro, let's take a look at how to use it.
How To Use Samsung Galaxy Watch 5 Pro For Hiking
First, you'll need to download the Galaxy Wearable app on your phone and pair your watch with it. Once you've done that, open up the app and go to the Watch5 Pro page. You can access the watch's features and settings from there.
To use the GPS, simply press the start button on the watch. It will take a few seconds to connect to satellites, but once it does, it will show your current location on the map. You can also view your current speed, distance traveled, and elevation.
To use the TrackBack feature, press the button on the watch, and it will show you a map of your recent location history. If you see that you're off the trail, simply follow the map back to your starting point.
To view your heart rate, open up the Galaxy Wearable app and go to the Heart Rate page. Here, you can see your current heart rate as well as your average heart rate for the day.
To view your workout data, open up the Galaxy Wearable app and go to the Workouts page. Here, you can see a list of all the workouts you've done as well as your total distance, time, and calories burned.
And that's all there is to it! Lastly, just make sure the watch is snug and secure on your wrist, and you're good to go.
Best Hiking Apps For Samsung Galaxy Watch 5 Pro
Before the Watch5 Pro, there really weren't many great features for hikers. If you have an older model of the Galaxy Watch, you might want to consider upgrading to take advantage of all the new features. But even if you don't have the newest model, there are still some great hiking apps that you can use.
Komoot: This app offers turn-by-turn navigation, so you never have to worry about getting lost. It also lets you download maps for offline use in case you lose cell service. You can also plan your routes, get real-time updates on the best routes to take and track your progress. The best part of Komoot is that it's entirely focused on hiking (plus biking). Check out Komoot here.
Strava: Strava is a very popular app that's used by hikers, runners, and cyclists. It lets you track your progress, see your routes on a map, get real-time updates on your distance and pace, and set goals. You can also join challenges and compete with other users. However, it doesn't have detailed route and trail info like Komoot. This is more of a general tracker app. Check out Strava here.
Outdooractive: This app is very similar to Komoot, but it offers a few more features. It has turn-by-turn navigation, offline maps, route planning, and progress tracking. It also has a social component where you can follow other users and see their routes. Plus, it has a huge database of trails with detailed info. However, the free version is a bit limited, and you may have to upgrade to their pro plan to unlock the features you need. ($2.85 per month for the Pro, $5.70 per month for the Pro+) Check out Outdooractive here.
Can Samsung Watches Measure Altitude?
The short answer is yes; the Watch5 Pro can measure altitude. However, it's important to note that the watch may not be 100% accurate, and there may be some discrepancies.
For a detailed guide, you can check out their page here: https://www.samsung.com/sg/support/mobile-devices/how-to-utilise-alti-barometer-on-samsung-galaxy-watch/
In short, the watch uses a barometer to measure air pressure. This can then be used to estimate your altitude. However, there are many factors that can affect accuracies, such as weather conditions and atmospheric pressure.
If you're looking for a more accurate measurement, you can use a separate GPS device or altimeter app. However, the Watch5 Pro is still a great tool for getting an estimate of your altitude.
Final Thoughts
The Samsung Watch collection has come a long way, and the Watch5 Pro is one of the best smartwatches on the market. It's packed with features that hikers will love, such as built-in GPS, offline maps, turn-by-turn navigation, a trackback feature, and more. Plus, it's rugged and water resistant, so you don't have to worry about damaging it on the trail. If you're an android fan & user (like me), the Watch5 Pro should definitely be at the top of your list if you're in the market for a new smartwatch.