The 7 Best Hiking Trails In Taos, New Mexico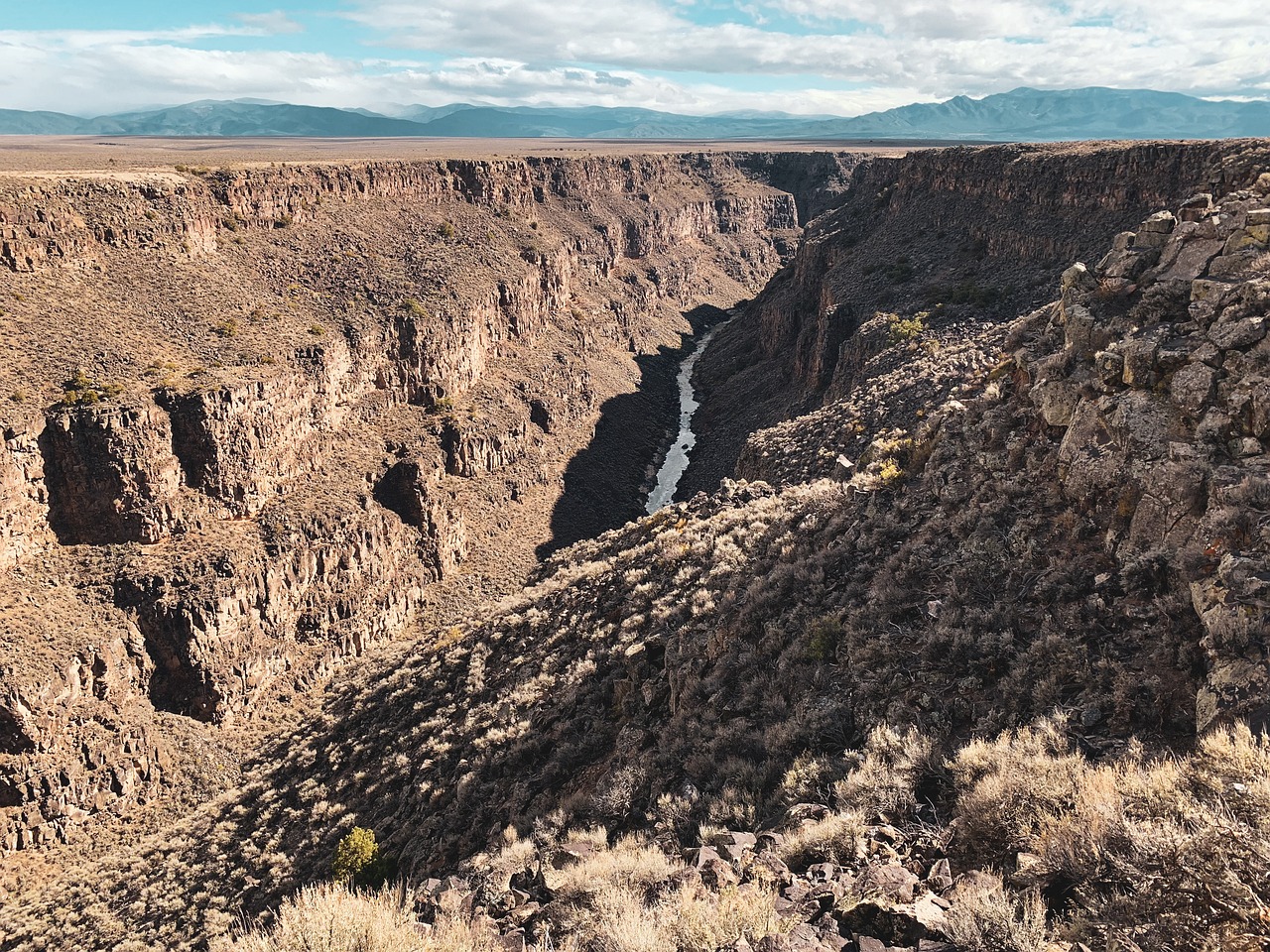 Looking to do some hiking in Taos? You've come to the right place! Taos is one of the best places for hiking, with beautiful trails all around. Keep reading to find out the best trails to hit up, as well as some tips to make your hike even better.
In Taos, whether in the north, south, west, or east, you will find vast plains clothed with conifers and sagebrush, split by huge chasms, spread out in extensive plains as far as the eye can see. You'll also find regal mountains rising majestically from the mesa in all their glory and splendor, beckoning with their lofty peaks and cool woods. 
In this article, we'll cover the best hiking trails in and around Taos, plus a few tips to enhance your experience. And, of course, don't forget the essentials you'll need to carry along for Taos. Let's get started!
7 Best Hiking Trails In Taos
1. Italianos Canyon Trail
If you're looking for a breathtaking hike, the Italianos Canyon Trail is a great option. It's located on NM 150, about 3 miles east of Cuchilla, and it goes through a creek that's about 5.6 kilometers long. You'll also get to see some amazing sights, like Lobo Peak, Flag Mountain, and Gold Hill.
2. The Slide Trail
If you're looking for a more challenging trail, the slide trail is a great option. A lot of people find it quite challenging – it's a wide dirt road. It got its name from a huge landslide several years ago.
Before it joins up with the Rio Grande, the trail goes along the Rio Pueblo de Taos. To find the slide trail, there are two trailheads. The lower one is down the road at the Orilla Verde Recreation Center, and the Taos Junction Bridge (close to the intersection of NM 570 and NM 567).
The upper trailhead is at the tail of county road 110, past the UNM Klauer campus (near the Rio Grande del Norte National Monument parking).
3. The Black Rock Hot Springs
These natural hot springs are simmering steadily at an almost hidden portion in Taos. The Black Rock Hot Springs is situated in the northern area of Taos, New Mexico. 
Contrary to the more developed pools, such as what you will find in Pagosa or Glenwood Springs, the Black Rock Hot Springs are primitive and rock-bottomed. If you are looking for an easy trail with short distances, this trail is ideal for you as it has an easy 1-mile walk from the closest trailhead along the Rio Grande.
Depending on the time of the year and the river run-off, the temperature and water levels may vary slightly. The pools are available free of charge, while clothing is optional.
4. Williams Lake
The Williams Lake trails are one of the most iconic among the shortlisted for one reason, the wheeler peak. The highest point in New Mexico is the Wheeler peak, and reaching this summit gives a good view of the whole axis. 
Hikers can take a day trip using the path starting at the Ski Valley, then further down to Williams Lake and back. They can also stay through the night, camping out close to the lake and then pushing for the peak the following day. You may find the summit relatively challenging as it can gain up to 2000 feet in a short distance of around half a mile.
5. West Rim Trail
The West Rim Trail spans as long as 10 miles. However, if you don't want to do the whole thing, you can stop at any point. One of the exciting features of New Mexico is its numerous labyrinths, and one of them is strategically located along this path, sitting pretty on the West Rim Trail, Close to the Rio Grande Gorge.
The Labyrinth is a wonderful sight to behold, guaranteed to take your breath away. The elevation has considerable height and is ideal for beginners who may not be ready for a strenuous hike. You can find the West Rim Trail by taking the path by the Western area of the Gorge Bridge. 
6. El Salto Falls
The El Salto falls are one of the most common trails among hikers. It is undoubtedly one of the best hikes Taos has to offer. It is a well-known destination in the northern area of Taos on US 64 to NM 150, close to Arroyo Seco. It has a parking lot on the path down El Salto Road. 
Fun fact – El Salto is a historical place with many intriguing urban legends. Many connect the falls to an elusive low-frequency sound known as the Taos Hum, as reported by some residents. 
7. Trampas Takes
One hiking trail suitable for experienced hikers is the Trampas lake trail because it can be quite challenging. Albeit, the journey can be quite rewarding as this region boasts of vistas that only a few can rival in New Mexico. Two alpine lakes are on the path leading to the top, and it gives a uniquely outstanding view. The peaks of the wheeler and Truchas are easy to see from the top. Due to its difficulty, the trail doesn't attract too much traffic. 
The hike spans about 11 miles with an elevation gain of about 2400 feet. It is located on the southern axis of Taos with a road path that can be quite difficult to ply, especially during winter. 
Tips For Hiking in Taos
To fully enjoy your hiking adventure, it is crucial to keep in mind several factors as you embark on this journey. These tips are meant to guide and instruct you toward making the best use of your resources and every other element nature offers. 
1. Start Simple 
When starting, you should try a hike meant for beginners. Going for a challenging hike will easily wear you out and ruin your hiking experience. 
2. Wear The Right Clothing
For best results, wear clothes that wick out easily to drain out sweat. Also, a trusted pair of sneakers or even trail runners will do just fine. A backpack to carry water, food items, and rain protection gear is also essential. 
3. Study And Understand Your Map 
An essential attribute for enjoying your hike is understanding your map. I love google and apple maps when I'm driving. But out in the mountains, you're gonna be out of luck. Hence, you may want to familiarize yourself with the map to know where you are and where you are headed. 
4. Slow And Steady
Hiking is not a race, and moving too quickly limits your chances of spotting wildlife and the scenic beauty of nature. Slow down and take time to savor the sweet scenery of Taos. 
5. Early Risers Get The Best
Some hiking paths are known for heavy traffic, so you may want to set out on your journey quite early. This helps you beat the traffic giving you the time and space needed for the optimum satisfaction found in solitude. 
What To Pack For Hiking In Taos
Hiking is best enjoyed when you use or come with essential items. Some of these items include:
Sunscreen: These include sun-protective clothes, sunscreen, and sunglasses.
First aid kit: Ensure you pack basic items such as foot care, insecticides, or insect repellent items. 
Headlamp/Flashlight: Ensure you go along with enough replacement batteries. 
Navigation items: These include your maps, compass, GPS, or even your mobile phone. (Except you won't get much service out in the mountains.)
Extra Food: This should include fruits, dry foods, and nuts. I prefer complex carbs for my hikes. 
Water: Go along with enough water that should exceed your bare minimum.
Conclusion
Taos has few rivals considering its wide range of options, aesthetic brilliance, and moderately tricky terrains. This makes it an ideal location for the ultimate hiking adventure for all levels of hikers. By trying out any of the best hiking trails in Taos, you can make wonderful memories that will last you a lifetime.