Do Merrell Shoes Run Small? (Answered)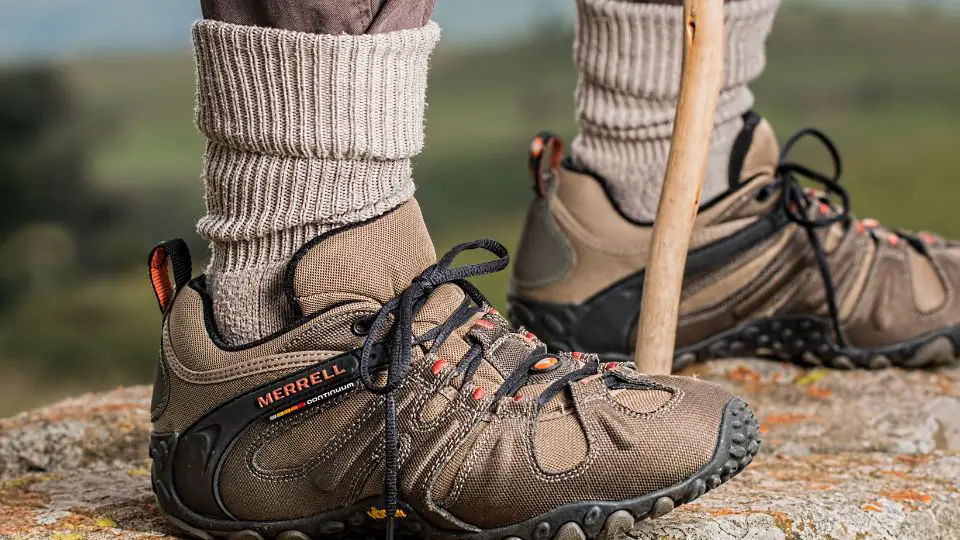 Are you trying to find the perfect fit for a pair of new Merrell shoes? If so, you may be wondering if Merrell shoes run small – it's talked about quite often online. The answer to this question depends on the style and type of shoe, as each one may fit differently.
Overall, reviews on sizing are pretty mixed, but a majority of people claim their shoes tend to be on the small side. However, it's important to note that some styles may fit differently than others, so it's always a good idea to try them on before making a purchase.
That being said, there are some ways you can determine your size and get the perfect fit for your Merrell shoes. So let's explore further to learn more about how these shoes fit and what you can do to find the perfect size.
Are Merrell Shoes True to Size?
So, Merrell shoes are generally supposed to be made true to size – as with most other shoe brands. However, it's not uncommon for customers to have some difficulty finding the correct size of Merrell shoes for their feet. It's important to remember that even if a pair of shoes are labeled as "True to Size," there's still a chance that the fit might not be perfect for your feet. So why is that?

The reasons for this could be anything from the shape of your feet to the material used in the shoe itself. For example, some Merrell shoes are made out of leather, and others are made out of synthetic materials. Each type of material has its own unique properties that can affect the fit of the shoes. In addition, the shape of your feet can have an impact on the fit of the shoes. If you have wide feet, you may find that a pair of Merrell shoes that are true to size for someone with average-width feet won't fit you correctly.

Besides your foot length, you also need to know your foot width. This is why it's important to try on shoes before buying them. The best way to ensure that you get the correct size of Merrell shoes is to measure your feet before you purchase them (both length AND width!) You can either do this yourself or get it done at a local store. Once you have the measurements, you'll have an easier time figuring it out.

Lastly, you need to be cognizant of the type of socks you'll be wearing underneath. Do you typically wear thick socks? Do you double up on your socks while hiking? Make sure to take these things into consideration.
How Do Merrell Shoes Fit?
So, I was curious and did a bit of digging on a pair of Merrell shoes online. The was a question asked on the Merrell Encore Breeze 3 Slip-Ons – however some answers about other Merrell shoes, as well.. Here are ten different reviews, and you can read more of them here:
"My Merrell sport sandals run extremely large. Im usually a 10 1/2 to 11 depending on brand and the 9s fit perfectly with room to spare. Had my feet measured and tried on the shoes. Very weird sizes, very comfortable shoes."
"I have found they run too small. Normally a 12, I find myself wishing they would make more models in 12.5 because my toes kick the end of the normal 12's."
"Just had to start a return on the Merrell moab 2 ventilator, ordered a size 11 and my tow is touching the front of the shoes, ordering an 11.5 and returning the others. I would suggest ordering a half size bigger"
"I normally wear 11 and a half USA mens size , however I have bought two pairs of Merrell bare access xtr shoes, one had to be size 11 and the other one size 12 because otherwise they would not fit, even when they are both medium."
"They run small. My usual size is 11 and 11.5 Moab 2 fits great."
"All the new MOAB Boots seem to run a 1/2 size big. Twice now I've bought boots online from Merrell (MOAB Tactical Mid & MOAB Adventurer). I take an 11.5/12 in almost every sneaker I've ever worn but with these boots an 11 is a comfortable fit. I had an older pair of Merrels boots (From around 2016) and I took an 11.5 in those. So it seems to be the newer MOAB boots that run a little bigger than normal (about a half size)"
"I found they run small. I normally wear 8.5 but after buying a 9 i had to exchange for a 9.5. Toe is narrow and was pinching my small toe side."
"I find they run small and you better not have any kind of arch because they hurt the top of your feet…"
"I have to return mine and get a half size larger, which makes no sense because I tried them on in stores and it was true to size then but the pair I got are too small"
"I have this style in 8 medium which I wear during the warm weather without socks. I also have a pair in 7.5 wide which I wear in winter with medium thick socks. I have wide feet, and I do not find this style "small or narrow"
Now I won't make claims that ALL Merrell shoes run small, but the majority of these reviews claimed that this specific pair was small for them and that it is better to size up when purchasing them. I have a pair of Merrell shoes, and for me – they fit fine.
Is Merrell Shoes Good for People with Narrow Feet?
So, you may be wondering if Merrell shoes are good for people with narrow feet. The answer is yes. Merrell shoes come in multiple widths, so you can find a shoe that fits your style and foot shape – no matter what.

As I mentioned before, the most important thing to consider when looking at Merrell shoes is the width – which is often overlooked. Merrell offers different widths depending on your individual needs, ranging from narrow to extra-wide. This ensures that everyone can find a shoe that fits their feet perfectly.

Additionally, Merrell shoes feature an EVA midsole for cushioning and shock absorption, as well as a molded footbed for comfort. This means that even those with narrower feet will be able to enjoy the comfort and support that Merrell shoes provide. So no matter if your feet are wide or narrow, you should be fine with Merrell shoes.
So, Do Merrell Shoes Run Small?
Well, it certainly appears to be true in some cases (as pointed out above). While I cannot speak for everyone, I have found that, in my experience, the shoes were fine. However, most people don't take into consideration the width and the socks you'll be wearing underneath. It's especially true if you plan on wearing thicker socks with your shoes, as this will take up additional room in the shoe.

Ultimately, it is important to pay attention to the sizing information provided by Merrell and make sure to double-check your measurements before making a purchase. Additionally, if you are unsure about the size you should order, it may be wise to order two sizes so that you can compare and find the best fit for your feet. Or – you can do it the old-fashioned way, and try them out in person.
Conclusion
Overall, Merrell is an excellent brand for hiking and outdoor wear, as their shoes come in multiple widths and offer cushioning, shock absorption, and super comfort. However, Merrell shoes may run slightly small for some people, so it's important to make sure that you double-check your measurements and sizing before ordering. With that being said, don't worry too much about the sizing. Try them out first; you'll be glad you got yourself a pair.