10 Best State Parks In California (2023)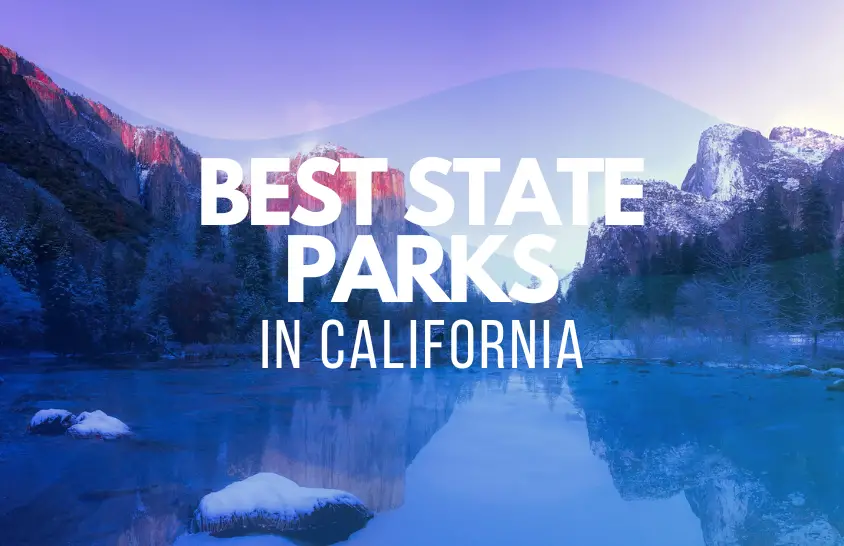 California is home to some of the most beautiful state parks in the United States, and they offer a great opportunity to explore nature and take in the stunning scenery. From the majestic redwoods of the north to the rugged coastlines in the south, there are an abundance of outdoor activities to enjoy.
No matter where you are in California, you're sure to find a beautiful state park nearby. Let's explore further to learn more about these amazing destinations and how to make the most out of your visit.
Anza-Borrego Desert State Park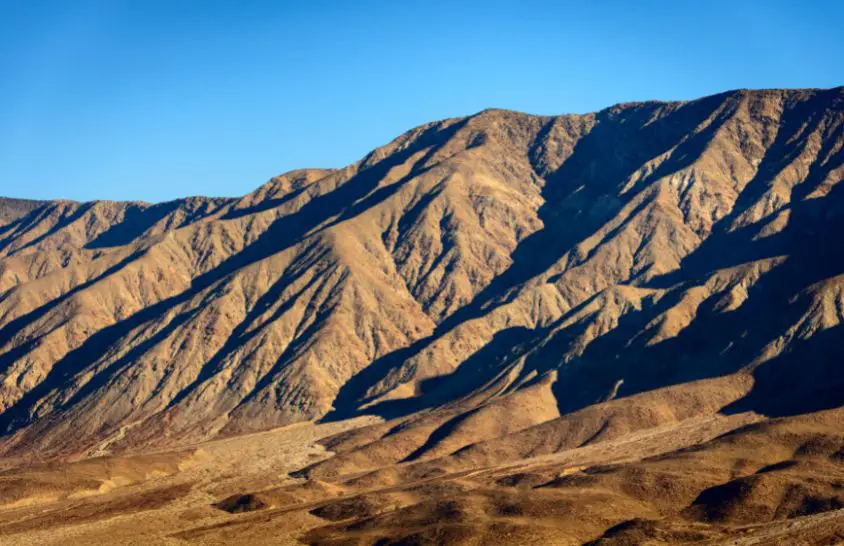 Let's start with the biggest park in California. If you're looking for a unique outdoor experience, Anza-Borrego Desert State Park in California is your best bet. As the largest state park in California, it offers 500 miles of dirt roads and plenty of hiking trails, perfect for exploring the stunning desert landscape. Fun fact: Its ruggedly beautiful landscape was formed by forces of erosion attacking uplifted mountains over hundreds of years. 
From wildflowers and palm groves to washes and cacti, the park's vast terrain provides breathtaking vistas. If you're lucky, you might even spot some wildlife on your journey – roadrunners, golden eagles, kit foxes, mule deer, and bighorn sheep are just some of the animals that call this area home.
The park also offers plenty of amenities like bike trails, campsites, family campsites, group campsites, hike or bike campsites, and RV sites with hookups. For those who prefer more primitive camping options, they offer primitive camping and alternative camping as well as an RV dump station.
Castle Rock State Park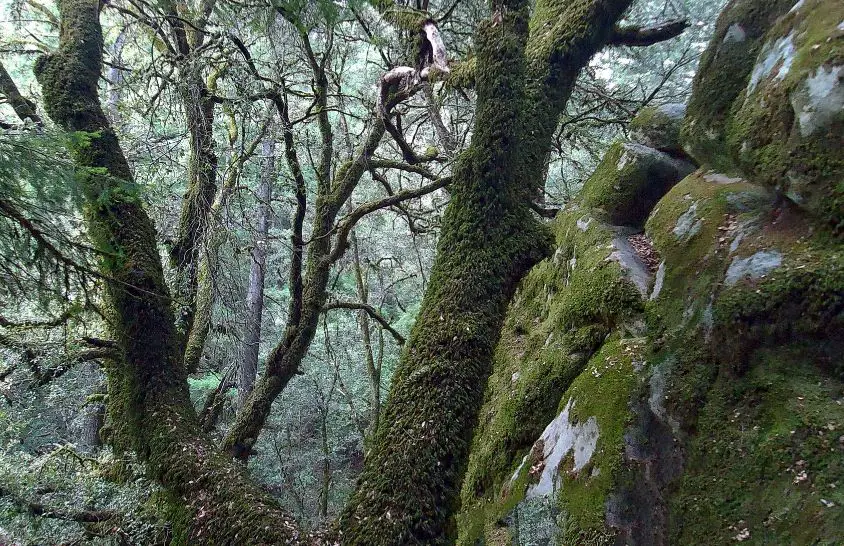 If you're looking for a majestic outdoor escape, then look no further than Castle Rock State Park in California. This park is filled with breathtaking views of lush forests, sandstone sculptures, and sweeping vistas of the Santa Cruz Mountains.
Hikes and trails abound in this park. Take your pick from 34 miles of rugged trails, ranging from the Skyline-to-the-Sea Trail to a 5.6-mile Saratoga Gap and Ridge Trail Loop. Along the way, make sure to take in the sights – from peregrine falcons to panoramic views of the San Lorenzo Valley and the Pacific Ocean to Castle Rock Falls. If you're looking for something more historic, explore the Saratoga Toll Road, once a logging road and stagecoach line back in 1871.
The park also offers other amenities such as horseback riding and environmental campsites (perfect for plant lovers!) as well as hike or bike campsites.
D. L. Bliss State Park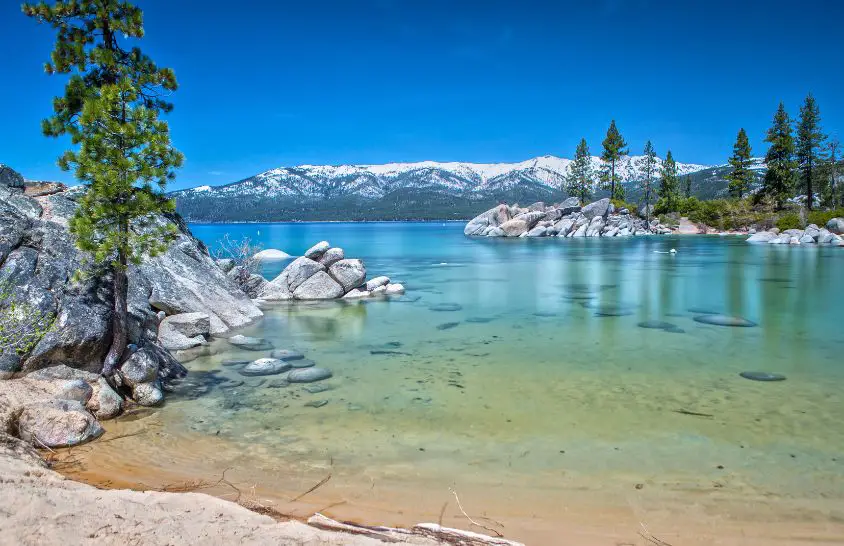 Are you looking for a picture-perfect spot to escape from it all? Look no further than D.L. Bliss State Park in Lake Tahoe! This stunning park is located on the western shore of Lake Tahoe and is home to some of the most breathtaking sights in the area, including a crystal-clear lake, sandy beaches, and picturesque hiking trails. As a matter of fact, California has some of the most beautiful hiking trails in America.
At D.L. Bliss State Park, visitors can enjoy a wide range of activities such as kayaking, paddleboarding, or canoeing (please keep in mind that trailers are not allowed in the day use parking lots). Or if you're looking to take it easy, try out one of their picnic areas or relax on the warm sand of Lester Beach or Calawee Cove.
For hikers, make sure to check out the Rubicon Trail, Lighthouse Trail, and Balancing Rock Trail, which leads to the Balancing Rock – a geological marvel featuring "tons of granite resting precariously on a slender stone base."  The Rubicon trail was an awesome trail, and my first hike while visiting California a few years ago. The Balancing Rock has also long been a popular attraction at D.L. Bliss since its discovery in the late 1800's and early 1900's.
Fremont Peak State Park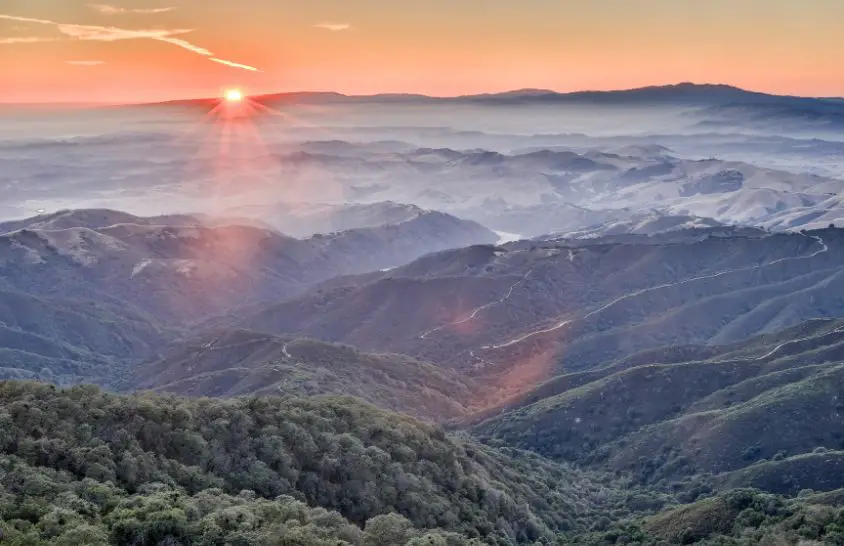 If you're looking for a more peaceful outdoor escape, Fremont Peak State Park in San Juan Bautista is the place to be. Enjoy expansive views of Monterey Bay from its grasslands and higher peaks, as well as stunning sights of the San Benito Valley, Salinas Valley, and Santa Lucia Mountains.
The park is home to many birds and mammals, and offers a variety of activities such as biking trails, hiking trails, historical/cultural sites, picnic areas, exhibits & programs, guided tours, and nature & wildlife viewing. Camping is also available at the park – choose from environmental campsites, family campsites, group campsites or primitive camping (RV access also available).
Ever wondered what it's like to look through an astronomical telescope? Fremont Peak State Park has an observatory with a 30-inch telescope that's open for public programs on selected evenings. And if you're just looking for a relaxing night by the fire? This is the perfect spot – trails to the peak are easily accessible from the campground but it's also quiet and relatively shaded if you're just lounging around.
Grizzly Creek Redwoods State Park
If you're looking for an outdoor escape off the beaten tourist track, head to Grizzly Creek Redwoods State Park in Carlotta. This small but beautiful park offers big rewards in the form of a redwood forest filled with big trees and few people.
The park is perfect for families who prioritize rustic experiences. In summer, kids can ride their bikes around the campground loop that borders the Van Duzen River. Here, visitors can have close encounters with park wildlife – like bears, mountain lions, moles, and steelhead trout – via a taxidermy and skeleton display at the visitor center. On weekends, campers can also gather for campfire programs for an old-fashioned park experience.
For Star Wars fans out there, this is your chance to make a homage to Cheatham Grove – the backdrop for Return of the Jedi's scooter chase scene. The grove offers plenty of hiking trails and boating activities as well as overnight facilities such as family campsites and RV access.
Hearst San Simeon State Park
If you're looking for a stunning coastal getaway, look no further than Hearst San Simeon State Park. This historic California park is one of the oldest units of the state park system and boasts breathtaking views of the ocean and rocky shore.
You can take in these views while participating in a variety of activities. Boating, fishing, hiking and picnicking are just some of the options available. The park also includes the Santa Rosa Creek Natural Preserve, the San Simeon Natural Preserve and the Pa-nu Cultural Preserve, where you can explore even more natural beauty.
Take it up a notch by visiting the Elephant Seal Boardwalk, where you can observe northern elephant seals from a safe distance. (You won't be able to pet them – they're quite far from the trails, in distance and elevation.) You can also explore the 3.3-mile trail, which runs through parts of San Simeon Natural Preserve and Washburn Campground with scenic overlooks and rest-stop benches along the way. A portion of this trail is wheelchair accessible too!
Mount Diablo State Park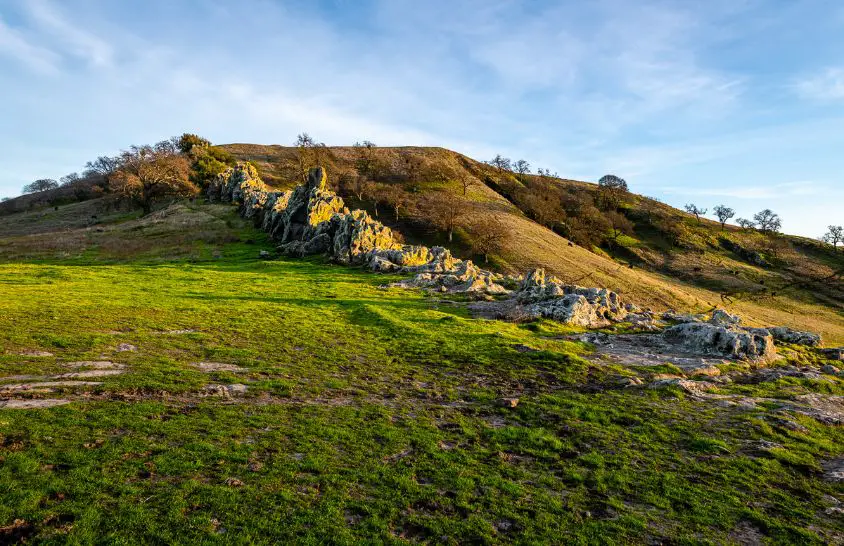 If you're looking for a breathtaking view of Northern California, look no further than Mount Diablo State Park. This majestic mountain top offers spectacular panoramic views and is a great spot for hiking, horseback riding and biking.
Don't miss the opportunity to explore the Visitor Center while you're here. It's home to a variety of impressive exhibits that chronicle the history of the mountain and capture its beauty. From the rock wall with instructional video that examines geology to the model of the mountain, to a diorama with sound – there's plenty to learn about this fascinating park. There's even an audio-visual room and gift shop, to boot.
When you make your way up to the observation deck, take it slow and enjoy all the ancient marine fossils embedded in the sandstone walls of the Summit Building. And if you visit during December 7th, be sure to catch a glimpse of the beacon lit in memory of those who lost their lives at Pearl Harbor.
Pfeiffer Big Sur State Park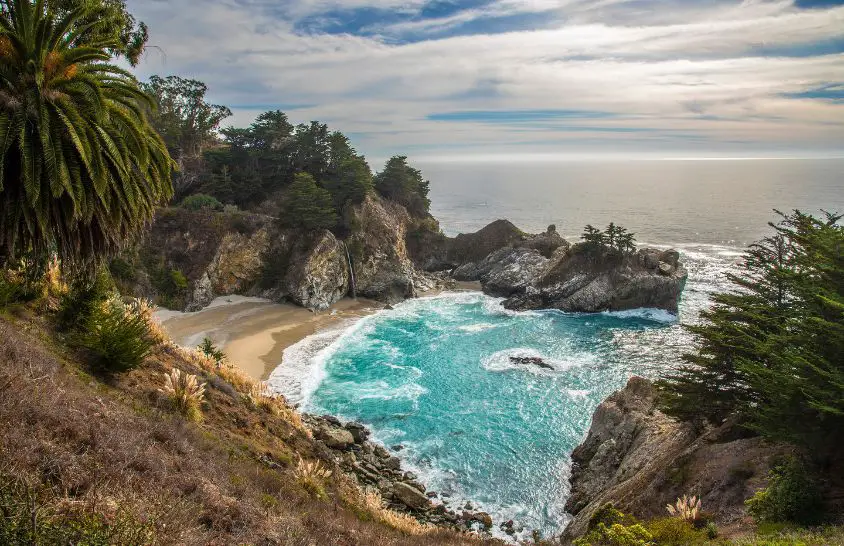 Pfeiffer Big Sur State Park is a majestic outdoor paradise that truly shows off the beauty of California. Located on the western slope of the Santa Lucia Mountains, this park offers stunning views of the Big Sur River Gorge from the peaks, and plenty of activities to keep you busy.
Walk along the riverbank and among a variety of trees like Redwoods, Conifers, Oaks, Sycamores, Cottonwoods, Maples, Alders and Willows. With plenty of camping options available – including En route Campsites, Family Campsites and Group Campsites – you can easily enjoy a peaceful night under the stars. Keep an eye out for wildlife like Bobcats, Black-tail Deer, Gray Squirrels, Raccoons, Skunks, and an array of birds like Dippers and Belted Kingfishers.
If hiking is your thing, then Pfeiffer Big Sur State Park has you covered. There are plenty of scenic trails to choose from – including a self-guided nature trail – with amazing views as your reward at the end. For something special, be sure to take on Valley View Trail and Pfeiffer Falls Trail; a 2-mile roundtrip climb through Redwood and Oak woodlands with a view of both Pt. Sur and Andrew Molera State Park from Valley View Overlook and Pfeiffer Falls – a 60-foot waterfall – from Pfeiffer Falls Trail.
Sinkyone Wilderness State Park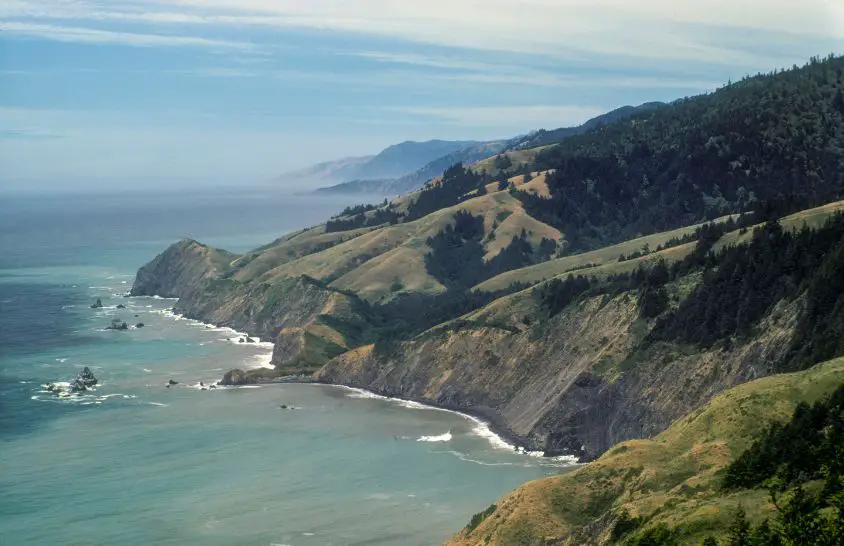 If you're looking for an escape that offers peace, tranquility, and an authentic wilderness experience, Sinkyone Wilderness State Park is the place to go. This park lies on the southern portion of California's Lost Coast and is home to some of the most beautiful landscapes in the state.
Take a stroll along the Lost Coast Trail, which follows the length of the Sinkyone coastline. Keep your eyes peeled for sightings of gray whales during winter and early spring, Roosevelt elk roaming grasslands, sea lions and harbor seals chilling out in rocky coves. Plus, with canyons, arches, tide pools, sea stacks, seasonal wildflowers, waterfalls and dark sand beaches, there are lots to admire in this arresting landscape.
The park offers primitive campsites for those wishing for an overnight stay. Hiking trails are also available for exploring by foot or horseback. But note: these trails can be steep and there's no potable water or amenities around – so make sure you bring enough supplies if you plan to stay a while.
Van Damme State Park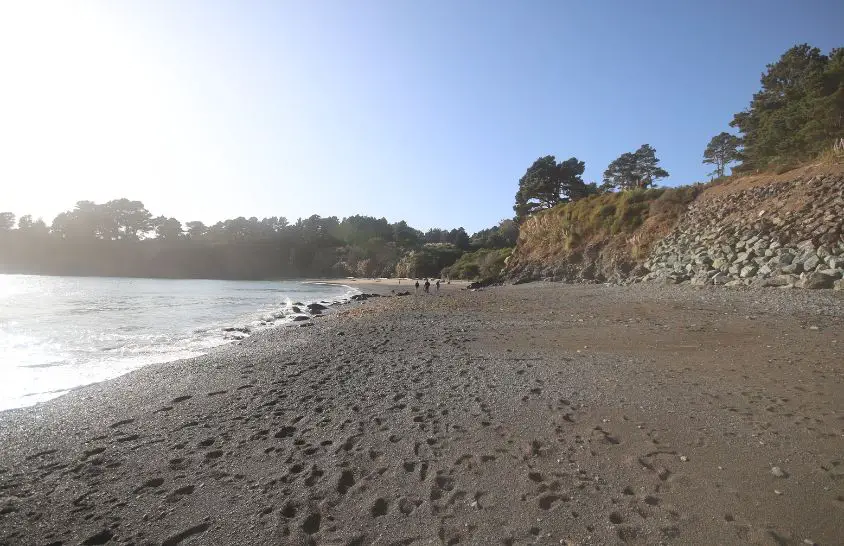 Looking for a stunning getaway with plenty of physical activities to explore? Look no further than Van Damme State Park in Little River, California. It's a prime destination for nature lovers, offering an array of activities, including hiking, biking, birding, jogging, kayaking, and botanizing.
Tucked away three miles south of Mendocino on Highway One, this park has something for everyone. To the east lies the campground and Fern Canyon trailhead. To the west is the beach and parking lot. Here you can launch a kayak in one of the protected coves or walk along the wheelchair-accessible boardwalk to take in views of the pygmy forest.
The 1930s-era visitor center also makes an interesting visit – it was once a recreation hall for the Civilian Conservation Corps! For those looking to camp overnight, there are nine hike-in sites located in a beautiful redwood forest.
Van Damme State Park is an amazing place to relax and while away your days exploring its natural wonders.