6 Great Hiking Trails in Albuquerque New Mexico (2023)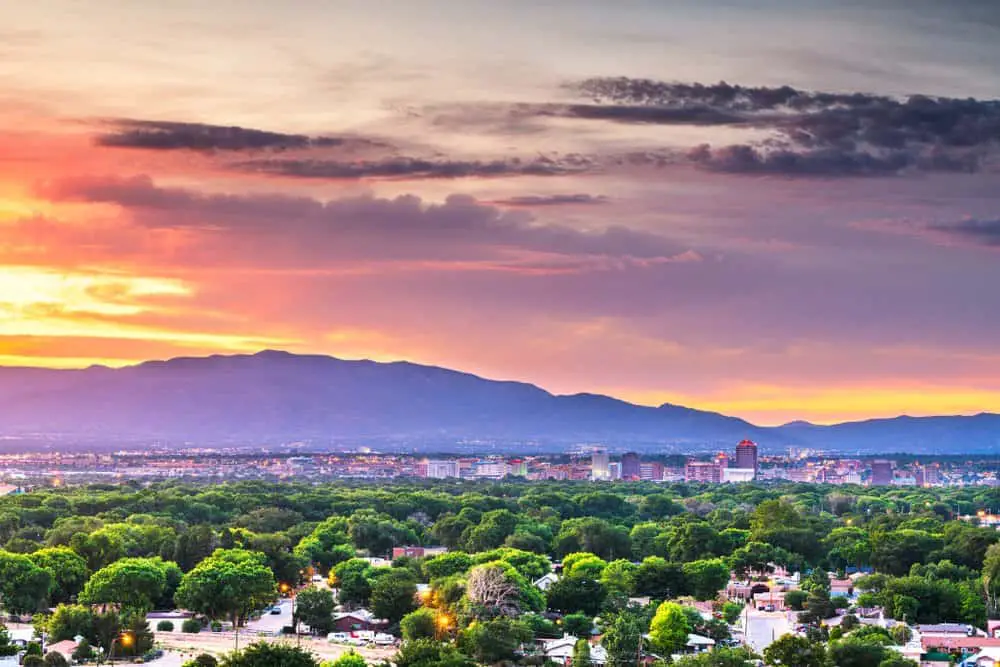 Hiking has proven to be one of the best ways to enjoy the great outdoors and all that nature offers. There are different hiking locations scattered across the globe. Still, with the wide variety of terrains available in Albuquerque, there is no surprise it ranks as one of the top destinations for both experienced hikers and beginners.
Over the years, some of the best hikes around Albuquerque, such as La Luz, the Rinconada Canyon Trail, and the Embudo Spring, have become the favorites for many, including out-of-towners. Some even make the trip across state borders just to get a glimpse of the beauty of New Mexico.
In this article, we've compiled a list of 6 trails that offer the best hiking in Albuquerque, New Mexico. We also provide survival tips and a list of essential items you may need to pack to guide your hiking journey.
Keep in mind that New Mexico is home to many incredible hiking trails. This is by no means an exhaustive list, but a starting point on your journey as you explore the hiking trails offered in Albuquerque.
Let's get started!
Top 6 Best Hiking Trails in Albuquerque, NM
South Piedra Lisa Trail (Sandia Mountains Wilderness)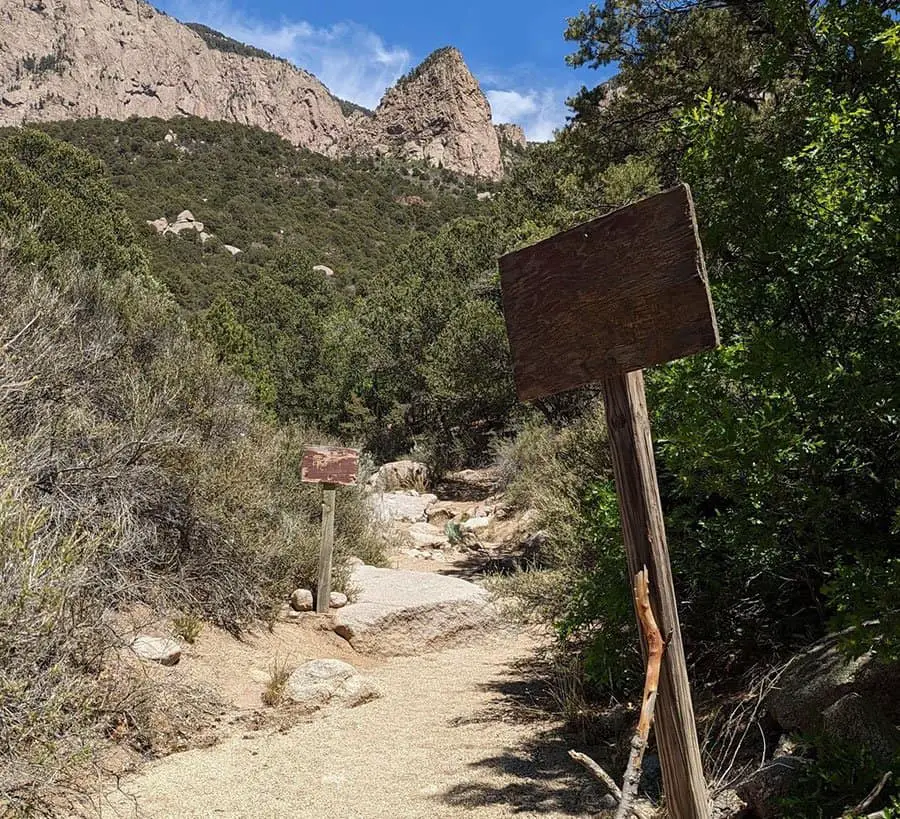 The South Piedra Lisa Trail is a well-traveled trail popular amongst hikers. Along the paths of the trail, you will come across Sandia Mountain, and trees such as juniper trees, pinon, and ponderosa pine. You will also come across several bird species, such as doves and Jays.
The South Piedra Lisa Trail is quite lengthy, reaching up to a total of 5.8 miles. As a result, it is split into two hikes (Piedra Lisa North-3.8 miles, Piedra Lisa South-2 miles). The trails cut across other trails like Fletcher trail, Del Agua Trail, Movie Trail, and Rincon Spur Trail.
The trail starts at the southern trailhead, moving from there to the Juan Tabo Canyon through the Juan Tabo ridge, which provides spectacular views of canyons and exquisite rock formations. It cuts through several others, including the Del Agua Canyon, and ends at the northern trailhead.
---
La Luz Trail (Sandia Mountains Wilderness)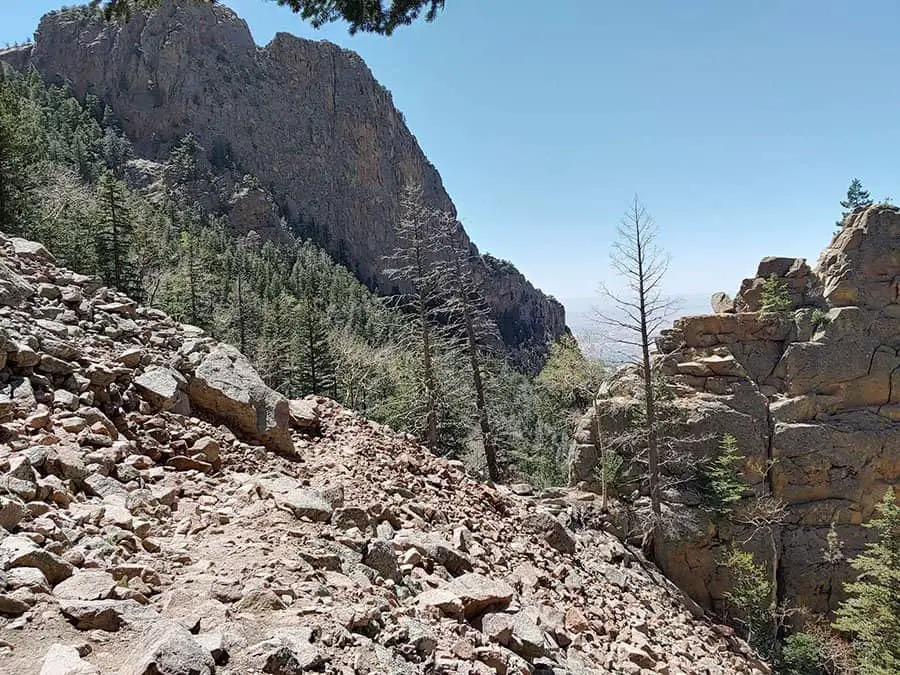 Another hiking trail worthy of mention in Albuquerque, New Mexico, is La Luz. Located at the west face of the Sandia mountains, it is one of the most strenuous hikes in Albuquerque. With an elevation of about 3,775 feet and a 12% grade, the La Luz Trail is bound to test your will and is better suited to expert or experienced hikers.
Due to its height, it offers awesome views of Albuquerque, Mount Taylor, and Albuquerque volcanoes' cinder cones. Situated in the northwestern region of the Sandia Mountain, you can access the La Luz from three locations, including the La Luz trailhead, the Sandia Peak Tramway, and the Sandia Crest.
---
Embudo Spring Trail (Sandia Foothills Open Space Park)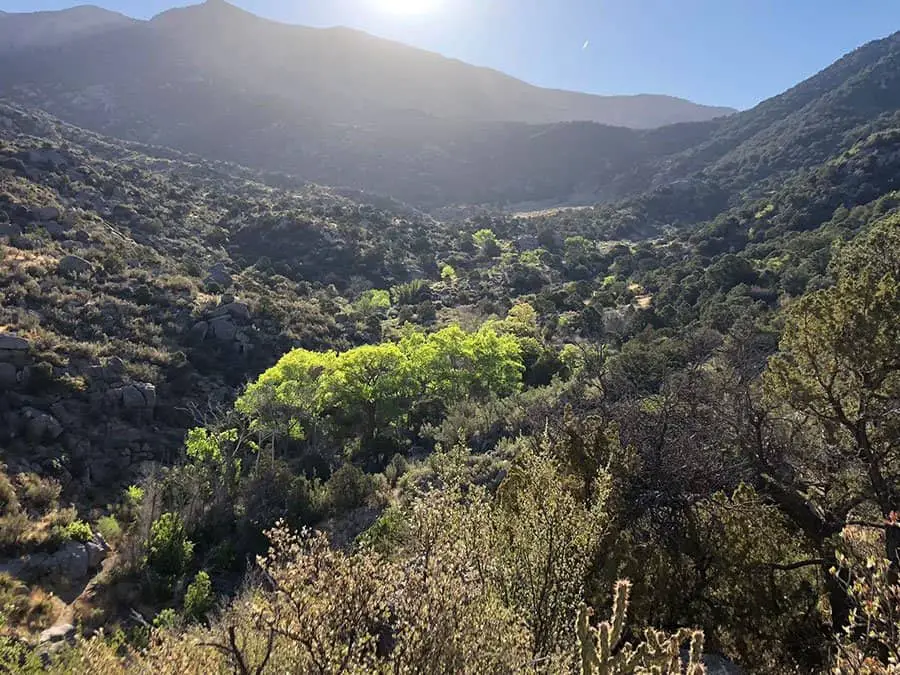 The Embudo Spring Trail takes you through the Embudo canyon through varied terrain and a beautiful collection of plant species. If you are looking for a less crowded trail with fewer hikers, then the Embudo Spring trail is perfect for you as it is not as popular as other trails in the north.
The trail spans for as long as 2.5 miles and is covered with sandy trails, rocky paths, and a path for bikers. The Embudo trail is moderately difficult, but it is within reach of beginner hikers ready to push themselves to the next level.
---
Volcanoes Trail (Petroglyph National Monument)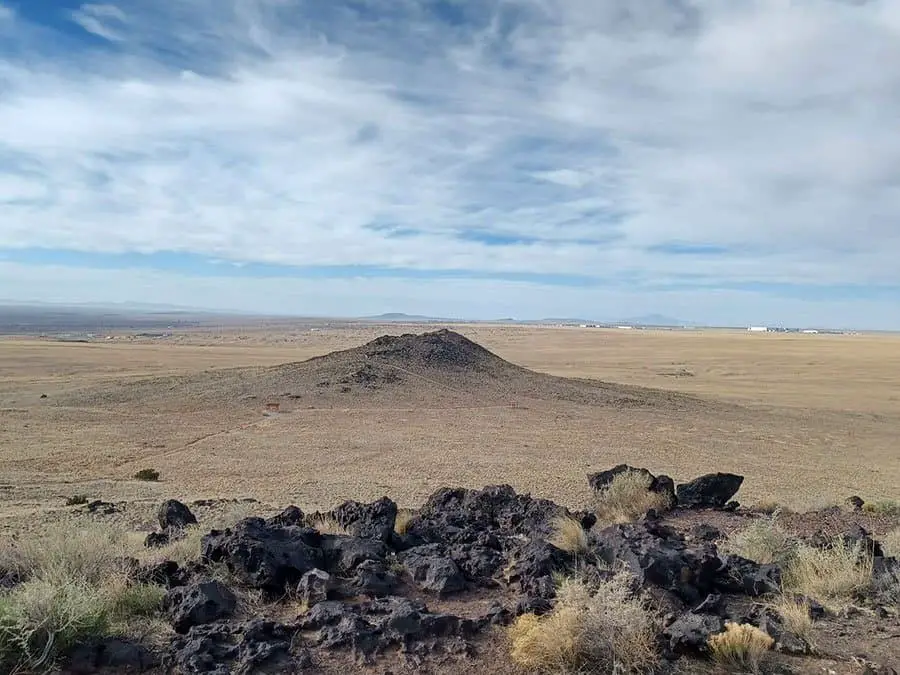 Another easy and popular hike in Albuquerque is the volcanoes trail. It's a 3-mile loop trail, which you can easily complete in roughly 1 to 2 hours. The volcanoes trail is quite popular among hikers due to its views, sights, and accessibility for hikers of all experience-levels.
The Volcanoes Trail allows you to come across outstanding geological features that leave you lasting memories. You get to take in the beauty of the Rio Grande Valley, the Sandia mountains standing tall and proud and alluring vistas of Albuquerque.
The numerous trails surrounding the Volcanoes Trail make it possible to put together several pieces of different hikes. Children can also partake when taking this hike due to the steadiness of the trail path and the flat terrain of the entire route. Scattered across the trails are occasional shades and benches which serve as resting points.
Fun Fact: The volcano cones on this trail were created over 130,000 years ago after a series of eruptions. Most of the lava from these eruptions flowed toward the Rio Grande. The cones you see on the trail are still active, but experts believe they will no longer erupt.
---
Rinconada Canyon Trail (Petroglyph National Monument)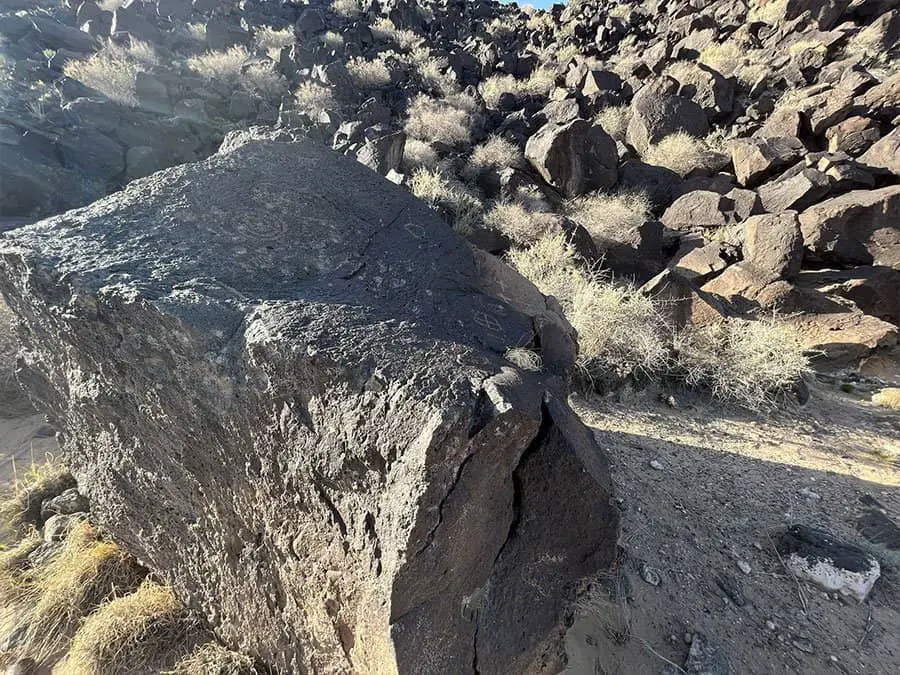 The Rinconada Canyon Trail is another route among Albuquerque's best hiking trails. The Rinconada Canyon trail is another easy trail suitable for beginners. It covers about 2.2 miles, and you can complete it in an hour. Like the volcanoes trail, it is also popular for walking, hiking, and sight-seeing. It is also open all year round, retaining its beauty during different seasons. 
The Rinconada Canyon trail also possesses a petroglyph viewing section with 300 petroglyphs on display. Pets are allowed as long as they are on leashes. The Rinconada Canyon trails will give you an insight into the region's cultural, geological, and natural resources.
To find the Rinconada Canyon trail start at the I-40 exit towards Unser Boulevard in the western area of Albuquerque and head north. Maintain your course for over 2 miles, then stop at St. Joseph Avenue. Take a left to St. Joseph Avenue, and you should arrive shortly at the trailhead.
---
Paseo del Bosque Trail (Rio Grande Valley State Park)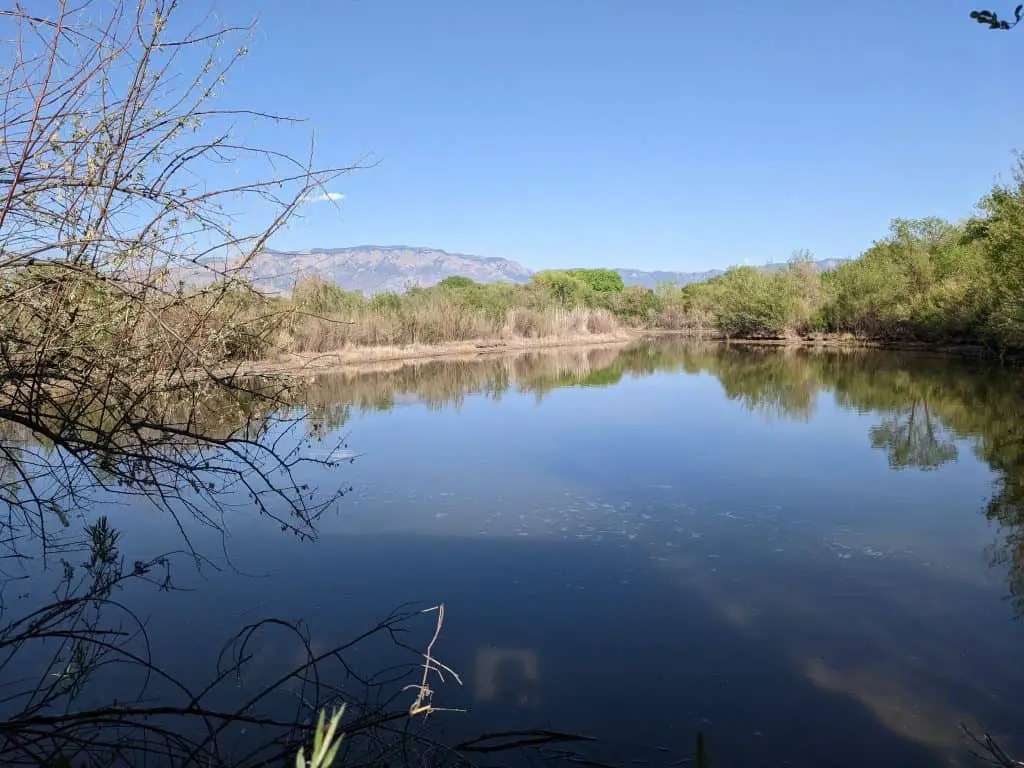 Lastly, the Paseo del Bosque Trail is one of the most popular trails in Rio Grande Valley State Park. The trail winds through the park across a lake, offering stunning views of the Rio Grande and the surrounding mountains.
Paseo del Bosque is also an excellent place for birdwatching, as the trail is home to a variety of different species. The trail is open year-round, and there is no fee to use it. Whether you're looking for a peaceful hike or an adventure, Paseo del Bosque Trail is the perfect trail for relaxation and exploration.
The trail is relatively long at 17 miles, so it's typically used by bicyclist looking for a peaceful ride along the lake. However, at a max elevation of 68 feet, the trail can be enjoyed by all.
---
Tips For Hiking In Albuquerque
Here are a few tips to be mindful of as you immerse yourself into the wonderful arms of Albuquerque, New Mexico:
Wear A Sun Hat And Sunglasses
When going during the summer, expect blistering heat conditions, especially in the open desert of Albuquerque. This means you will need a sun hat or a face cap to shield you from the sun's fierce glare. You may also wear sunglasses.
You also have to remember you will be climbing hills and getting closer to the top, so you will likely feel the sun a bit more as you ascend certain trails.
Keep Your Environment Clean
Do your best to preserve the environment by ensuring you clean up. Do all you can to leave the environment you occupy the same as you get it or even in a better condition. Whether you're in a national or state park, you should follow the Leave No Trace Seven Principles created by the National Park Service.
Start Early
Some hiking trails are incredibly long, and you may need to start early to complete the trail in a single day. Also, there are a few other benefits besides being able to finish your trek. Starting early gives you a head start away from other hikers who may crowd out the trail as the day progresses. And secondly, you'll avoid being out in the heat for the majority of the day.
Use A Map
Get familiar with your maps and the hiking trails. This ensures you stay on track and complete your hikes on time without missing your way. You can use a GPS device or your mobile phone, however, once you start going on longer trails, I'd always advise to use a GPS or a paper map. Most cell-phone services just won't cut it once you get deeper into your trails.
Watch For Wildlife
A common hazard of the southwest is the prevalent wildlife of the region. Stay alert and be on the lookout for wildlife, especially snakes. Wear protective boots that can shield your feet from snake bites and scorpion stings.
What To Pack For Hiking In Albuquerque
For the success of your hiking trip, several items are essential. Below is a short list of these basic items:
Feel free to get creative with the items you bring along. However, ensure you travel light, as you won't want to get easily worn out because you carry too many items. What's more, ensure you stick to what you need to survive and cut out luxury.
Conclusion
Albuquerque, New Mexico, is one of the few places with enough aesthetic splendor to leave you in awe of the beauty of mother nature. So get out there and start enjoying some of the beauty this wonderful desert town has to offer!